Lally Rementilla is Managing Partner, Intellectual Property-Backed Financing. She oversees and provides strategic guidance to a national team that helps companies accelerate their growth or the commercialization of their innovation.
Following nearly two decades of experience as a financial executive in the technology sector, Lally moved into investment, becoming Chief Financial Officer and then President & Chief Executive Officer of commercial lender Quantius. At Quantius, she structured and launched the company's main fund and helped build a diverse portfolio of knowledge-based companies. Prior to that, she was Vice President of Finance and Administration at Nulogy Corporation, where she raised $10 million through institutional and private investors and led contract negotiations with major global accounts, contributing to 67% compound annual revenue growth for the company. She was also a Vice President at Lavalife and Lucent Technologies Canada.
Lally is an Associate Fellow at Creative Destruction Lab and a member of Grand Challenges Canada's investment committee. She previously served on several other boards, including Pique Ventures Investments, the Information Technology Association of Canada, nextMEDIA and Canadian Women in Communications, as well as the former Canada Lead for the Billion Dollar Fund for Women.
Lally is a proud supporter of Canadian innovation and derives great satisfaction from partnering with founders and management teams to help them scale. She is an experienced gender lens investor with an eye to creating impact for women globally. A Chartered Professional Accountant, she also holds a Master of Business Administration from York University and a Bachelor of Arts in Communications from Ateneo de Manila University.
Recent posts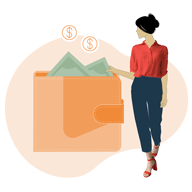 April 20, 2021 | Money and finance
How to raise intellectual property-backed financing… in a dozen words
Need debt or equity to grow your business? Discover what it takes to successfully fundraise using your patent portfolio.
Read post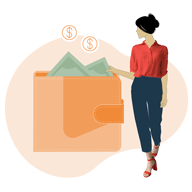 January 15, 2021 | Money and finance
Why your business needs an intellectual property strategy
An IP strategy is a plan for how you will develop, grow, leverage and monetize your portfolio of IP assets. Discover how it can help you grow your business.
Read post