BDC blog
Venture Capital
Great ideas don't just turn into great companies. Entrepreneurs need sound business advice. At BDC Capital, our venture capital investment professionals know what it takes to help Canadian entrepreneurs realize the full potential of their ideas.
Recent posts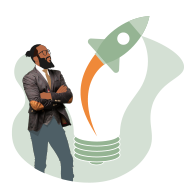 January 11, 2021 | Venture Capital | Michelle Scarborough
Why diversification should top your resolution list for the New Year
Diversification is a powerful way to stand out with investors and build a compelling value proposition. Learn more.
Read post