BDC blog
Venture Capital
Great ideas don't just turn into great companies. Entrepreneurs need sound business advice. At BDC Capital, our venture capital investment professionals know what it takes to help Canadian entrepreneurs realize the full potential of their ideas.
Recent posts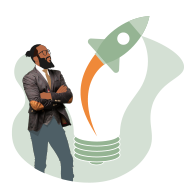 May 10, 2021 | Venture Capital | Thomas Park
Why we launched Canada's largest VC fund dedicated entirely to deep tech
The Deep-Tech Venture Fund is Canada's largest VC fund dedicated to quantum information sciences, photonics, foundational AI, electronics, and related sectors.
Read post