BDC blog
Venture Capital
Great ideas don't just turn into great companies. Entrepreneurs need sound business advice. At BDC Capital, our venture capital investment professionals know what it takes to help Canadian entrepreneurs realize the full potential of their ideas.
Recent posts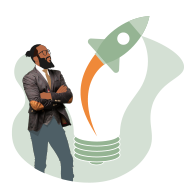 August 29, 2022 | Venture Capital | Jonathan Shaanan
Deep tech valuations: How they compare to software
start-ups
Deep tech start-ups are not valued the same as software companies. Learn how valuations compare in Canada.
Read post