Map out your future
Business Strategy
Let's create your roadmap to success
A sound strategic plan sets the stage for where you want your business to go and gets your entire organization working together to get there. We can help you create a strategic plan that reflects your vision for your business, aligns your team and defines the actions needed to get there.
---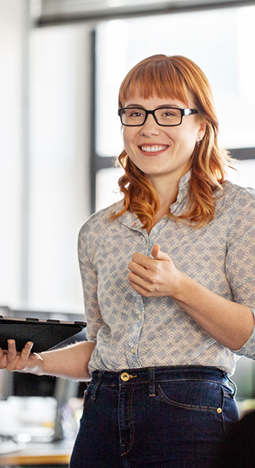 We help you
Develop a solid strategic foundation

Assess your internal and external business environments and competitive positioning. Also explore different business model options as needed.

Align your team behind one vision

Ensure your team's commitment to a common vision through a collaborative process that will help define your company's future state.

Create an action plan

Identify and prioritize the strategies and tactics required to achieve your vision and allocate resources efficiently.
---
What you get
Proven methodology

A time-tested, action-oriented approach focused on helping you develop a clear and well thought out plan.

Virtual and on-site workshops

Strategic planning workshops rooted in real-word experience and focused on engaging your team and defining a common vision.

Coaching and support

Impartial advice from experienced consultants focused on helping you and your organization make sound decisions and succeed.
---
Our business was under a lot of strain. With BDC's strategic planning expertise and a clear action plan, we're now turning the corner and heading in the right direction.
BDC helped us create an investment opportunity by financing our properties. With their strategic planning expertise, we also prioritized what we needed to do to realize our growth plans!
BDC shared a wealth of knowledge to help us grow and take the business to the next level. I would do this again every few years.
I had just purchased the company, so strategic planning was a good exercise for us to see what the company might look like in the future.
Get in touch with our experts
Take action to plan a solid future for your business.