BDC blog
From technology to online marketing and anything in between, our experts will share their knowledge and views concerning upcoming trends affecting Canadian businesses and help you make smarter decisions to grow your business.
We encourage you to participate by commenting, asking questions, and sharing your opinions and experiences related to the topics at hand.
Recent posts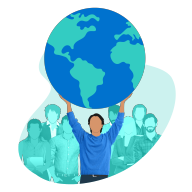 August 09, 2021 | Social Entrepreneurship | Susan Rohac and Tony Van Bommel
Create a carbon strategy to gain a competitive advantage for your business
Taking a leadership role in the fight against climate change can help carve out a competitive advantage for your business. Learn how to do it.
Read post