Sustainability
Make a positive impact on the planet.
Sustainability is not just about environmentalism, but about finding the balance between economic, social and environmental concerns. As part of sustainability, climate action focuses on the urgent need to reduce our greenhouse gas emissions.
Climate Action Centre
Reduce your business's carbon footprint now.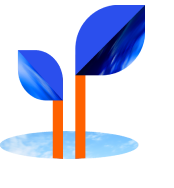 ---
What to know about improving your environmental performance
Environment
See how sustainability certifications can boost your reputation and bottom line.
Environment
See what you stand to gain from running a more sustainable business—and where to start.
Environment
Tips for ensuring your environmental efforts are paying off.
Environment
See when and how to finance environmental efforts as you create a more sustainable business.
Environment
There are many ways to make you operations more sustainable. Explore some options.
Environment
Sustainability can and should be an integral part of giving your business a competitive edge. Here's how.