BDC is the bank devoted to Canadian entrepreneurs. We provide financing and advisory services to small and medium-sized businesses at every stage of growth. This includes access to the right tools and resources, such as training, networking, partnerships and more.
Succeed as a newcomer entrepreneur
Experienced as a business owner or not, BDC helps immigrants handle the typical challenges of building a company in Canada.
Little to no credit history
Limited knowledge of the local business environment
Cultural and language barriers
Not yet comfortable in English or French?
That's okay. Some of our content is available in these languages:
---
Access between $25,000 and $50,000 to grow your company
No credit history? That's okay—ask about our Newcomer Entrepreneur Loan*.
You are eligible if you:
Have been in operation for at least 12 months and generated revenues
Immigrated to Canada less than three years ago
Have a permanent resident status
Have a viable business plan
Additional financing options
Futurpreneur Canada
Your business has been in operation less than 12 months and generating revenues
Entrepreneurs aged 18 to 39 may be eligible for up to $60,000 and two years of mentoring.
COVID-19

financing program
Your business has been in operation at least 12 months and generating revenues
Interest-free loans up to $40,000. Contact your primary financial institution for information.
More than $50,000?
Your business has been in operation at least 24 months and generating revenues
Financing tailored to your needs.
Learn about starting a business in Canada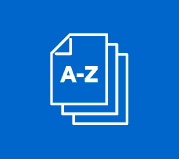 Glossary
Get familiar with terminology
Browse the glossary to learn business terms regularly used in Canada.
Use the glossary
Article
3 tips for newcomers starting a business
Overcome challenges new immigrants face.
Read more
Article
Avoid common business plan mistakes
Build a plan that works.
Read more
e-Learning
How to start a business
Take advantage of our video clips and practical advice to get your business off the ground.
Enroll now. It's free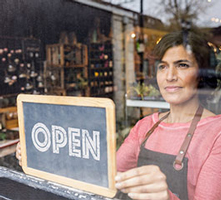 Testimonial
We had a lot to learn about how to do business in a new country! BDC helped us launch our business on time for ski season, which was essential for us!