Harness the power of digital
Digital Technology
Take the guesswork out of digitizing your business
Digital technology is essential for every business, but with so many options and complexities, it can be challenging to know where to start. We can show you how to digitize your business, based on your unique requirements and objectives, and guide you through the right strategies and solutions for your needs.
---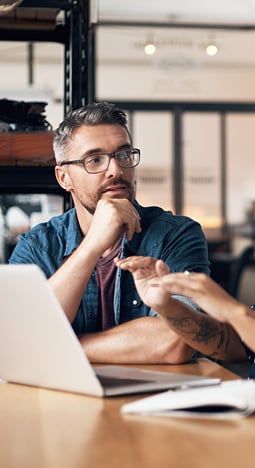 We help you
Develop a digital strategy

Achieve your strategic goals with a digital roadmap that prioritizes the right projects and investments to boost productivity and sales.

Select the right systems and vendors

Choose the best systems for your business with expert guidance at every step, from defining requirements to evaluating solutions and vendors so you can make an educated choice.

Get trusted, objective advice

Benefit from our impartial experts and use of best practices to select and implement the right technologies, such as ERPs, CRMs, Industry 4.0, and industry-specific solutions.
---
What you get
Structured approach

An unbiased, structured approach designed to mitigate risk, reduce costs and help you select and implement the right technologies faster.

Powerful selection tools

Extensive market and trend intelligence, analysis methods and selection tools to adopt technologies with confidence.

Coaching and support

Impartial advice from experienced consultants to help you identify the best technologies and vendors and guide your team through the change management process.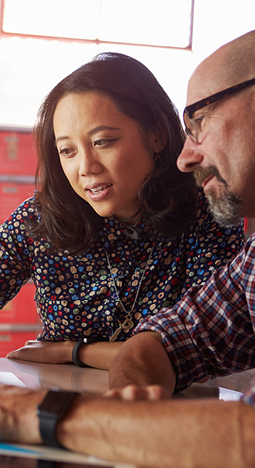 ---
BDC isn't a typical bank. They know entrepreneurship. They're a very good partner and go where you want to go.
BDC helped us validate that we were going in the right direction with our digital transformation, set our priorities and maximize our IT investments. I would highly recommend this service!
We didn't have the time and in-house resources to scan the market for an ERP system. Using a really rigorous approach, BDC's experts helped us rapidly pinpoint the right system and vendor that truly fit our business needs. Plus, they financed the advisory service and our ERP.
Get in touch with our experts
Take action to confidently invest in digital technologies.