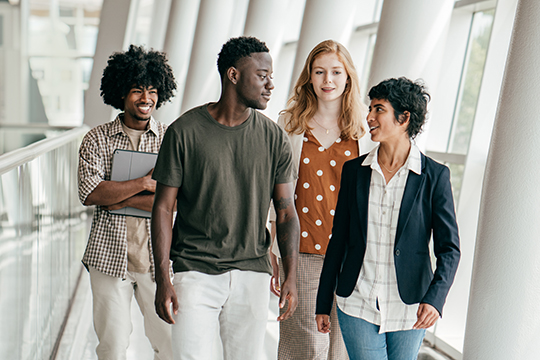 Summer student jobs
Develop your skills and gain some real-life experience
1
because we are a one of a kind bank
2,600
employees, each talented in their own way
95,000
clients served nationwide
Choose BDC
We are the bank for Canadian entrepreneurs. See why our employees choose us.
Meet our team
No one's more qualified to share what it's like to work at BDC.
Progress without boundaries
BDC capitalizes on growth and skills development.
We're worthy of official recognition
BDC is one of Canada's most award-winning employers. Our employees appreciate it every day.


Everyone at BDC believes that diversity is one of our greatest strengths. We're proud to have been recognized as one of Canada's Best Diversity Employers for over a decade.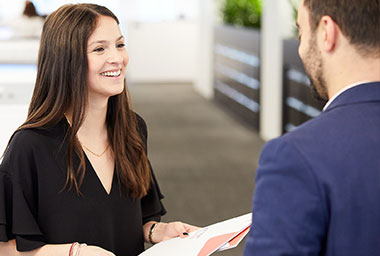 From competitive compensation to equal benefits programs, we invest in every employee's success.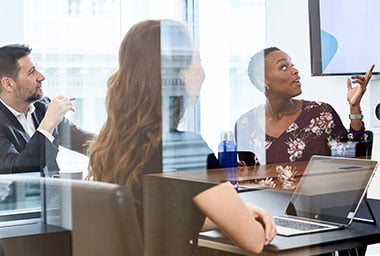 More than a hundred students join us every year. It's a great opportunity for them to bank on a solid work experience.
Become a BDC network consultant
Do you have a passion for helping entrepreneurs achieve success, and being part of a strong partnership? Discover our consultant network.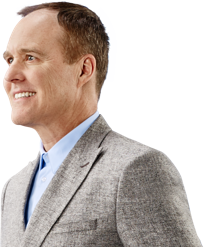 Join our team
We are the bank for Canadian entrepreneurs. Our people really like working here. We think you'll like it too.