Why work at BDC
Use your talent and creativity to help Canadian entrepreneurs succeed
Whatever your field of expertise, we're always looking for new talent. If you're a team player who's enthusiastic about innovation, we want to hear from you.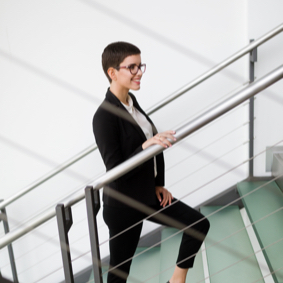 16
Years among Canada's Top 100 Employers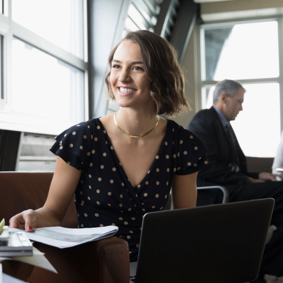 8
Years that most of our employees have been with BDC
1. Have an impact and support Canadian entrepreneurs
Our mission is to help Canadian businesses thrive by offering them financing, capital and advisory services. You'll be putting all your skills into action to help businesses move to the next level of growth.
2. Be entrepreuneurial about your career
BDC offers you learning opportunities in line with best practices. Through either workshops or communities of practice, you can also learn on the go using your mobile device anytime, anywhere! Right from the start, you'll have access to innovative technologies.
3. Achieve life/work integration
With us, you'll be able to achieve the life/work integration you're looking for, thanks to competitive working conditions and flexible benefits. Work fully or partially from the office or remotely, possibly up to five days a week!
Read our blog post to know more about our flexible work model
4. Be part of a winning, diverse team
Diversity is one of our priorities. You'll be part of a dynamic team that lets you turbocharge your career by going beyond the limits of industry best practices.
BDC was Canada's first financial institution to obtain the B Corp certification. To be certified, a company needs to meet high standards of purpose, social and environmental performance, transparency, and accountability.
Join our team today
We are BDC, the bank for Canadian entrepreneurs. Our people like to work here. We think you'd like it too.