Diversity and inclusion
Be part of a team that celebrates difference.
Workplace diversity allows us: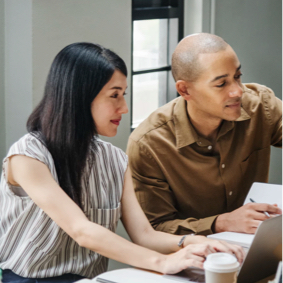 To benefit from everyone's creativity and innovation.
Diversity enables us to reach the highest heights of creativity and to constantly innovate, thanks to our teams' impressive wealth of experience.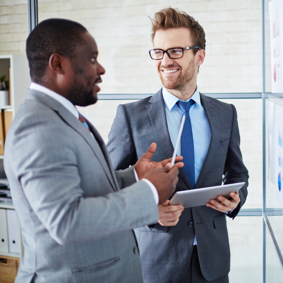 To offer a stimulating work environment
Our employees can speak English, Hindi or Chinese. There are some 40 languages spoken at BDC.
To be one of Canada's best employers for diversity
BDC has been named one of Canada's Best Diversity Employers 13 times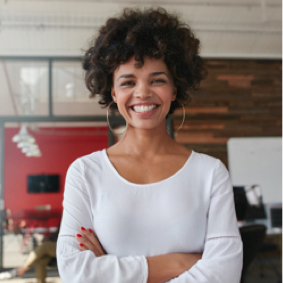 To better serve business owners
We provide personalized advice and unrivalled support to 95,000 business owners, whatever their origin or background.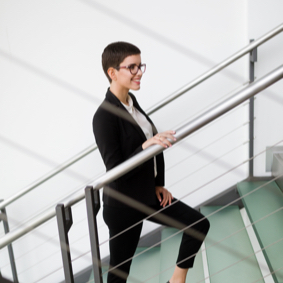 To maintain a team of high performers
The diversity of people, points of view and ideas is essential to the motivation of our employees.
Statement on diversity, equity and inclusion (DEI), accessibility and safe workplaces
BDC is committed to providing a work environment that protects and promotes the safety, health, security and general well-being of all its employees. We are working to create an increasingly diverse, equitable, inclusive and accessible organization. We are committed to treating all people in a way that enables them to maintain their dignity and independence. We fully understand the importance of ensuring the full and complete inclusion of all people with disabilities by fostering an accessible and welcoming environment for all, preventing and removing barriers to accessibility, and complying with the requirements of the Canadian Accessibility Act. Click here to learn more about our commitment to continuous improvements in accessibility.
Join our team today
We are BDC, the bank for Canadian entrepreneurs. Our people like to work here.
We think you'd like it too.