Get extra space to grow
Commercial real estate financing
Up to 100%
Get financing to cover project costs
Up to
25 years
Repay your loan
Up to
36 months
Principal payments postponement at the start of the loan
Buying commercial real estate is an important decision, potentially very profitable and often complex. With support from our experts and a loan* adapted to your needs, we can help make your project reality.
---
Financing you can use to
Increase capacity

Purchase land and buildings or cover construction costs to build new ones.

Upgrade facilities

Expand or renovate your existing premises.

Complement your line of credit

Replenish working capital depleted by real estate costs.
---
Financing tailored to your needs
Unparalleled flexibility

Match payments to your cash flow cycle to avoid using money needed for your day-to-day activities.

Extra financing when you need it

Get extra cash on top of the real estate loan to cover additional expenses such as moving costs.

Peace of mind

Our terms and conditions don't change without due cause. Plus, we don't take personal assets as collateral for the loan.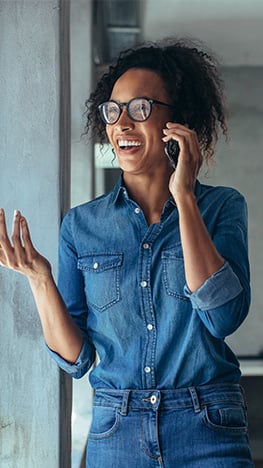 ---
BDC understood what it means to run a family business! The financing deal was not only simple and clear, they offered terms and conditions that we couldn't get elsewhere.
BDC is more of a business partner for us than a lender. Along with being highly responsive, they took the time to get to know our company and were a true catalyst for our long-term growth!
Thanks to BDC, we were able to invest in our real estate portfolio to meet our long-terms needs, almost tripling our space. The bank really helped us reach our full growth potential!