Thrive Venture Fund for Women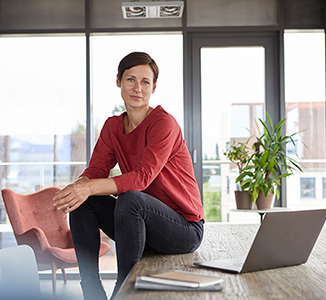 We invest in women-led technology companies to accelerate their growth and transform today's markets. Our platform is reimagining entrepreneurship in Canada by seeking to partner with visionary, disruptive women entrepreneurs for the long term, while growing their businesses in greater numbers than ever before.
A platform to accelerate women's journeys
It's simply not enough to have more women starting businesses – it's vital to Canada's economy that women in tech entrepreneurs have access to everything they need for their business to ''thrive''. This is exactly what our platform has been designed to do. You've got the vision, and we're here with you to realize it.
Our focus
Create Canadian champion companies led by trailblazing women leaders
Catalyze a largely untapped and important driver of economic growth across the country
Collaborate with ecosystem partners to support more women entrepreneurs in Canada
Who is this fund for
Seed and Series A/B women-led Canadian technology companies seeking equity investments
Businesses with strong growth and scalable market potential
Businesses across a wide range of sectors
Let's talk…
Are you building an early-stage venture backable company?