Deep Tech Venture Fund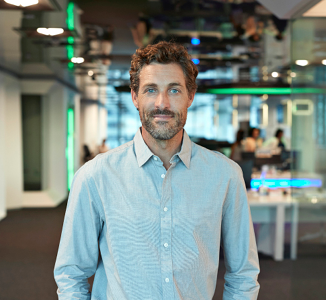 Our $200 million fund is actively looking for startups with the potential to have a transformative impact on global industries. Such companies working with BDC Capital enjoy support throughout their journey, including by facilitating market access and playing a role in every stage of their growth.
The future of deep tech
Canada is well positioned to develop and commercialize these innovations, and this fund is designed to help cultivate this nascent industry in our country and put Canadian entrepreneurs on a level playing field with competitors around the world.
Our focus
Early-stage

equity investments – Seed and Series A
Focused on transformative technologies in deep tech verticals
Fund with a

12-year

life
Who this fund is for
We're looking for Canadian companies with the potential to transform global industries and that are operating in deep tech verticals such as:
Quantum information sciences
Photonics
Electronics
Foundational artificial intelligence
Related sectors (advanced materials, robotics, etc.)
Supporting disruptive innovation
Our Deep Tech Venture Fund helps early-stage companies develop their markets and commercialize their innovations in Canada and abroad.
Expertise
Leveraging scientific expertise
Patience
Nurturing breakthrough innovation
Let's talk
Want to learn more about our fund?
Latest news
Certain news link to external sites and are presented in French only.
BDC Capital launches
$200 million

Deep Tech Venture Fund Read more