Fund Investments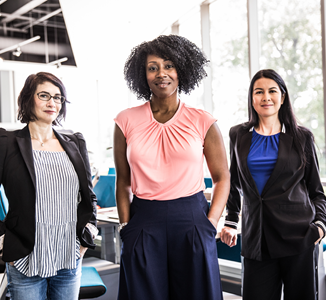 As a fund investor and Canada's most active limited partner, we support fund managers who invest in technology-focused Canadian companies. Our goal: strengthen the country's innovation ecosystem for long-term growth and impact.
Our impact
We go beyond financial support. Our institutional guidance to managers on fund formation practices, governance, and reporting help establish best-in-class general partnerships with long-term franchise potential.
Our focus
Support emerging and established fund managers
For funds with dedicated Canadian strategy and presence
Develop

at-scale

venture and growth capital franchises
Who this portfolio is for
We're looking for fund managers who:
Invest in technology clusters that reflect Canada's core competitive strengths
Target underserved but

high-potential

areas of the innovation economy
Strive to contribute to a diverse and inclusive venture and growth capital asset class in Canada

Minimum criteria for eligibility for Thrive Platform indirect investment* includes:
Women led or co-led general partner
Commitment to investing a percentage of the portfolio in women led or co-led companies
Continued demonstration and commitment to furthering diversity, equity and inclusion initiatives within their portfolio and broader ecosystem


* All investments are subject to comprehensive due diligence and underwriting criteria
Partnership approach
Our leadership in fund formation and collaboration with global, standard-setting organizations is building a vibrant, responsible, and sustainable ecosystem for Canada.
Impact
Canada's most active Limited Partner
Collaboration
Building trusted partnerships
Let's talk
Want to learn more about our fund?
Latest news
Certain news link to external sites and are presented in French only.
BDC Unveils ESG Reporting Tool for Canadian General Partners and their Portfolio
Read more
LeddarTech Increases Expertise in Automotive and Semiconductor Technology with the Appointment of Two Senior Executives
Read more
LeddarTech delivers first LCA2 LiDAR chips to automotive partners
Read more
MKB Closes Additional Commitments for the MKB Partners Fund
Read more
Ce que veulent les investisseurs
Read more