Fuel your growth with a robust company
It takes resilience and strength to run a business like yours, when you face limited market access and increasing competition. We can help you diversify your activities and improve overall efficiency to stand out from the crowd and thrive.
Solutions for your industry
Financing tailored to your needs
Get cash to increase operational and environmental efficiency
Invest in technology and new equipment
Expand domestically or abroad
Advisory services to run a better business
Increase operational efficiency to improve profits
Diversify your operations into new markets
Explore alternative business models
We can help you meet your goals
Benefit from
flexible terms and expert advice
Higher percentage of financing
Payments matched to your cash flow
Seasoned advisors who know your industry
BDC truly understood my vision for the company. When it came to purchasing the business, we wanted financing that wouldn't dilute our ownership. The bank really came through with the right deal!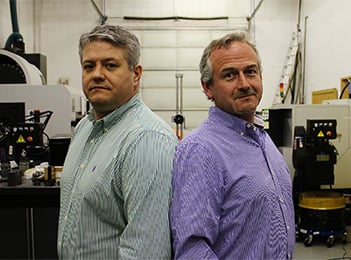 BDC helped us meet demand for our new product, grow revenue and make the move toward exports. This has strengthened our position as a major Canadian company on the international scene.