Making entrepreneurs' well-being a priority
BDC is committed to helping entrepreneurs do well—and be well.
With COVID-19, we are going through unprecedented and unsettling times as the world wrestles with the health and economic impacts of the pandemic.
The pandemic has without a doubt put significant pressure on entrepreneurs who feel more stressed, anxious, hopeless and isolated than ever before.
We remain committed to the cause of entrepreneurs' well-being. We hope that these tips and resources can help you take care of your health and the health of your loved ones.

If you need help
If you have questions about your well-being or mental health, these resources may help guide you.
Practical advice for
time-pressed

entrepreneurs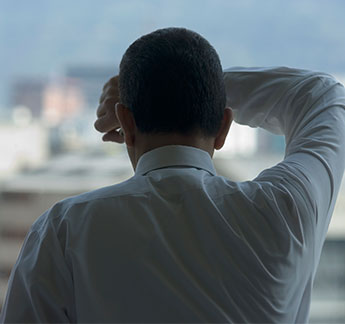 Testimonial
When it all becomes too much
We know entrepreneurs face significant stress. Too often, they keep it to themselves. The consequences can be tragic. BDC Chief Strategy Officer Michel Bergeron shares a powerful story of his brother's struggles and the importance of supporting entrepreneurs.
Read the blog
The state of mental health
In 2019, with the support of BDC, the Canadian Mental Health Association (CMHA) surveyed close to 500 Canadian entrepreneurs about their mental well-being.
62% of entrepreneurs feel depressed at least once a week.
46% of entrepreneurs say mental health issues affect their ability to work.
67% say their business's cash flow is a cause of stress.
Discover the study highlights
Source: CMHA (2019), "Going it Alone: The mental health and well-being of entrepreneurs in Canada"