BDC blog
Technology
Whether you are a seasoned tech entrepreneur looking to take your business to the next stage of growth or someone who's trying to keep up with the latest trends in tech, our experts have the advice and know-how to help you get where you want to go.
Recent posts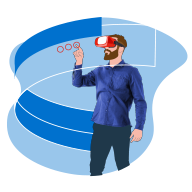 June 08, 2022 | Technology | Tyler Lockyer and Alka Sood
Stop using spreadsheets to manage your business!
Using business management software instead of spreadsheets will make your business more efficient and help boost profits.
Read post