BDC blog
Technology
Whether you are a seasoned tech entrepreneur looking to take your business to the next stage of growth or someone who's trying to keep up with the latest trends in tech, our experts have the advice and know-how to help you get where you want to go.
Recent posts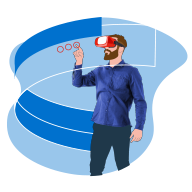 November 10, 2023 | Technology |

Sara Anvari
Cybersecurity for entrepreneurs: How to help secure your business against fraud
Cyberfraud has surged since the pandemic. Learn how your business can keep pace with the quickly evolving threats.
Read post