BDC blog
Leadership
Effective leadership helps you build an engaged and high-performing team. Discuss with our experts to find new ways of developing your skills to manage and motivate your employees. It can mean the difference between a successful business and a failing one.
Recent posts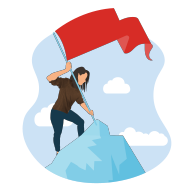 November 18, 2021 | Leadership | Isabelle Hudon
Where ambition takes us
Faced with global issues such as climate change, the business community needs ambitious women to invent what comes next.
Read post