BDC blog
Money and finance
Effective financial management will help keep your company running smoothly. Discover our experts' insights on how to strengthen your financial health in order to improve your business decision-making and grow more profitably.
Recent posts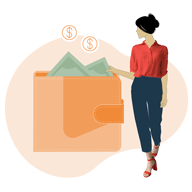 April 20, 2021 | Money and finance | Lally Rementilla
How to raise intellectual property-backed financing… in a dozen words
Need debt or equity to grow your business? Discover what it takes to successfully fundraise using your patent portfolio.
Read post