Manage your BDC account on your schedule
Running a business is not a 9-to-5 deal. Our online Client Space offers secure, real-time access to your account whenever—and wherever—you need it.
The fast and easy way to do business with BDC
Easy
Complete your BDC requests in a few steps
Convenient
Manage your account 24/7 from any connected device
Secure
Share your sensitive information securely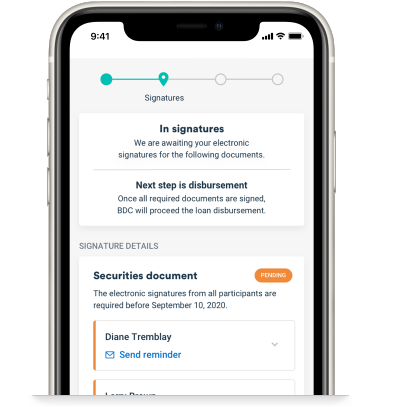 Request financing
Easily apply for a loan and track its progress
Request financing and submit all necessary documents electronically. It's all saved in one secure and convenient location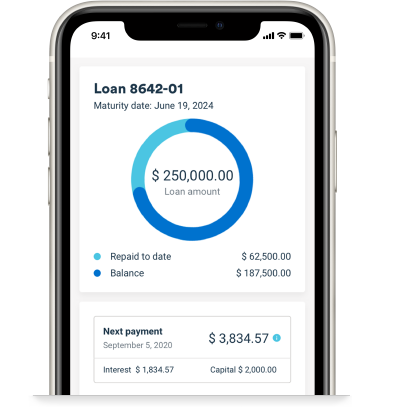 Centralized management
Manage your loans, all in just a few clicks
View your loan repayment schedule and account balance, request a principal postponement, exchange documents confidentially with your BDC representative, and more.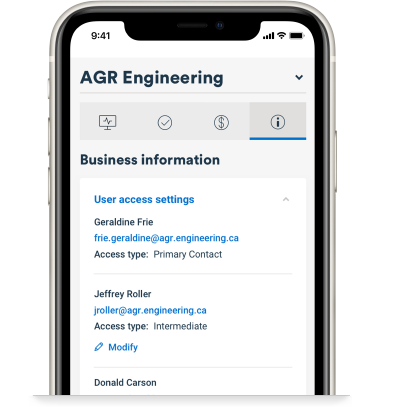 Secure platform
Share access and control who can see what
Give access rights to your shareholders, management team or accountant to facilitate administrative tasks. Easily set individual access levels and change as needed.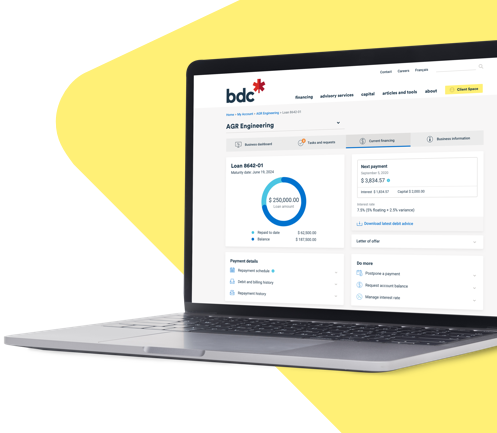 CLIENT SPACE
Already have a Client Space account?
Easily apply for a loan, continue an application in progress or see the status of a request.