Alka Sood
Senior Business Advisor, BDC Advisory Services
Alka Sood is a senior consultant and entrepreneur with over 25 years of experience providing financial management, strategic planning and organizational development advice to businesses of all sizes. Her focus is on empowering entrepreneurs with knowledge, skills and management tools to independently implement improvements that have a positive and lasting impact on their businesses. Key elements of her approach include: Building financial literacy expertise and developing professional practices and skills.
Recent posts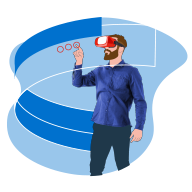 June 08, 2022 | Technology
Stop using spreadsheets to manage your business!
Using business management software instead of spreadsheets will make your business more efficient and help boost profits.
Read post