BuildDirect.com Technologies Inc.
Founded in 1999, BuildDirect is an e-commerce provider completely disrupting the retail building products industry by bridging the gap between the manufacturer and end user. By simplifying the supply chain, solving a heavy freight shipping issue that plagued the industry and creating a proprietary data-driven platform that benefits manufacturers, partners and customers alike, BuildDirect customers ultimately enjoy up to 80% cost savings.

The company is headquartered in Vancouver, B.C, with eight warehouse locations in the US and hundreds of thousands of satisfied customers.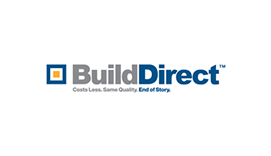 Investment year: 2013
Industry sector: Information technology
Region: Prairies and West
Website
Follow BuildDirect.com Technologies Inc.