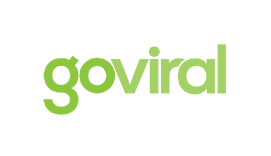 Portfolio company
GoViral Inc
Details
Region
Ontario
Industry sector
Information technology
Learn more
Our partnership
GoViral is a BDC Capital IT Venture Fund company, co-managed in partnership by Framework Venture Partners.
Contact
Peter Misek, Founding Partner at Framework Venture Partners.
About the company
Goviral is the fastest growing digital marketing companies in North America. GoViral runs a technology and media platform that curates content from various sources and distributes this content via its proprietary sites, Diply.com and MENtality.com (coming soon). GoViral's technology "crawls" the web identifying medium form content that has the ability to go viral and acquires the rights to it on behalf of their influencers, posting link on contracted influencers social media sites. The company is located in London, Ontario.