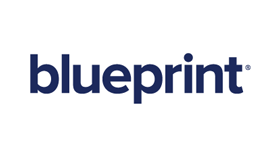 Portfolio company
Blueprint Software Systems Inc.
Details
Region
Ontario
Industry sector
Information technology
Learn more
About the company
Blueprint provides industry-leading software solutions that help large organizations build better business applications. Our products - Blueprint Storyteller for Agile and DevOps and Blueprint RegTech for Compliance – resolve many of the time-consuming, costly, and error-prone challenges that IT organizations face when driving digital transformation for their businesses. They ensure that large-scale mission critical projects are completed successfully, on time and on budget. Organizations across the globe use Blueprint solutions to better align IT with their business by ensuring regulatory compliance, speeding transition to Agile, and automating their end to end BizDevOps toolchain. Nearly half of all Fortune 100 companies choose Blueprint to de-risk and accelerate their software projects. For more information, please visit blueprintsys.com.