Track
Monitor your business's financial health
Measure
Set goals and follow your progress
Stay informed
Get quick access to your current loan information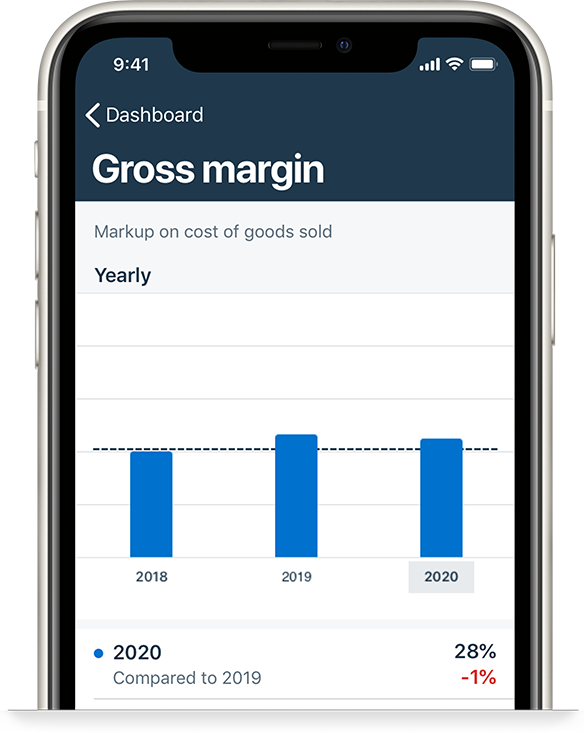 Personalize your dashboard
Monitor up to 13 key performance indicators (KPIs) that will help you keep track of your financial health.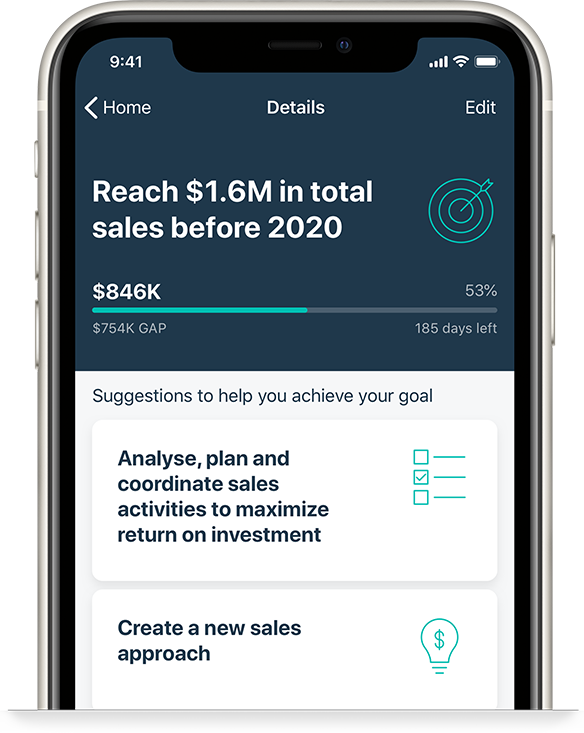 Set business goals
Enter the goals you want to focus on and receive suggestions to help you reach them.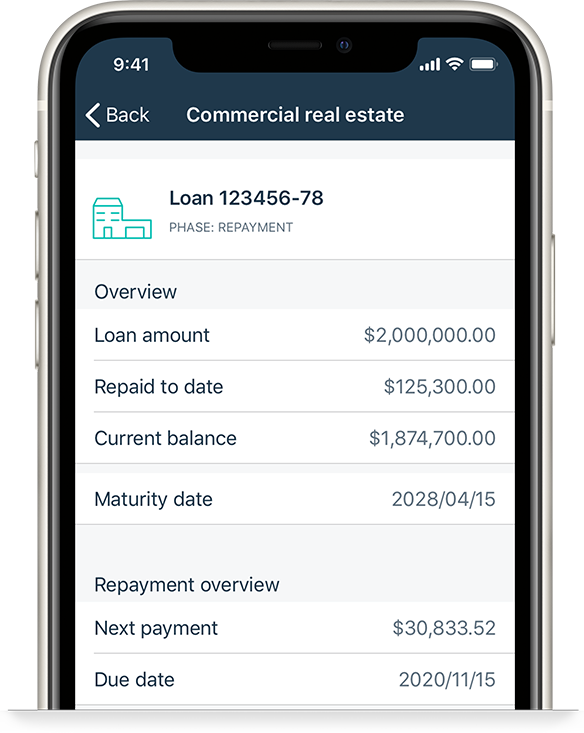 Get quick access to your loan details
Easily lookup your active BDC loans' repayment schedule and amounts.
Take advantage of the app for BDC clients
BDC Mobile will use your latest financial statements or source information monthly from your cloud accounting software – QuickBooks Online or Freshbooks – to help you better manage your business. Discuss suggestions made by the app with your BDC representative to find ways to improve your performance and take advantage of opportunities for growth.
If you're a BDC client using an Android smartphone, we can inform you when the Google Play version is available.
Frequently asked questions
BDC Mobile is for BDC clients with access to Client Space. The app is optimal when users share their most recent financial statements with BDC. Given the nature of the information available in the app, only primary contacts designated in the BDC client account, or people who've been given access to Client Space by the primary contact can use BDC Mobile.
What should I do if I can't log into the BDC Mobile app?
To log in, simply use your Client Space username and password. ​If you are experiencing difficulties logging into the app, please email us at client|AT|bdc|DOT|ca or call us weekdays from 7:30 a.m. to 8 p.m. (ET) at 1-800-974-0005. To provide feedback on the app, please write to bdcmobile|AT|bdc|DOT|ca.
Can I access the BDC Mobile app on any smart phone or tablet?
The BDC Mobile app is currently only available on iPhone (with iOS 13 or later version). Compatibility with additional operating systems and devices will be developed at future date, as the app continues to evolve and include more features.