Webinar on demand
How to cope with the impacts of
COVID-19

on your business

The spread of COVID-19 poses important challenges to Canadian businesses. With the situation constantly evolving, you need to be prepared for any disruptions. Join BDC experts as they share short-term economic perspectives and advice on how to manage through the crisis.
Who should watch?
Every Canadian entrepreneur
Watch the webinar on YouTube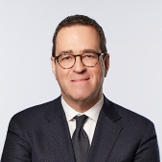 Pierre Cléroux
Vice President, Research and Chief Economist, BDC
View full biography
Alka Sood
Senior Business Advisor, BDC Advisory Services
Alka Sood is a senior consultant and entrepreneur with over 25 years of experience providing financial management, strategic planning and organizational development advice to businesses of all sizes. Her focus is on empowering entrepreneurs with knowledge, skills and management tools to independently implement improvements that have a positive and lasting impact on their businesses. Key elements of her approach include building financial literacy expertise and developing professional practices and skills.