Productivity matters
Join us for a hands-on webinar followed by a Q&A where you'll discover 3 projects you can start right away to improve your business's productivity, operational efficiency and profits.
You'll discover the basics of:
Gemba walk: Observe operations and spot problem areas
Standardized work methods: Reduce variation, eliminate waste and establish a baseline for improvement
Dashboards: Measure performance, detect trouble early and monitor improvement
These 3 essential projects can be applied to businesses in the manufacturing, distribution and services industries to provide quick wins that will set the stage for sustained, long-term benefits to your business.
Benchmark your productivity before the webinar*:
Before the webinar, we encourage you to take a few minutes to use our free online tool to compare your business productivity to other Canadian firms in your industry. It will help you discover where you could improve your performance.
*Optional, but recommended.
Who should watch
Business owners and managers who are not satisfied with their results and want to solve operational and production issues, meet demand and boost profitability.
Fill in the form to get your webinar.
It's 100% free.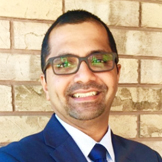 Ashay Gude
Consultant, Operational Efficiency Services
Ashay Gude helps Canadian entrepreneurs to work smarter, not harder! He is a seasoned supply chain and operations professional with experience in manufacturing operations management, strategic sourcing, Lean Six Sigma and quality management.