Digitize your business and gain a competitive edge with a
step-by-step

plan

Digitizing your business is essential to its continuing success, but it can be hard to pinpoint which projects and investments deserve your attention.

Join Pierre Cléroux, BDC's Chief Economist, and Peter Lawler, Executive Vice President of BDC Advisory services and an expert on digitization, who will reveal a step-by-step process that you can use to digitize your business and gain a competitive edge.
You'll discover:
The main digital technologies Canadian entrepreneurs use
The benefits of digitizing on profitability
BDC's free online tool that evaluates your level of digital maturity and compares it with other firms in your industry
A

step-by-step

plan to digitize your business
Why digital matters to your business
Our research shows that in the last 3 years, businesses with greater digital maturity were:
62% more likely to have enjoyed high sales growth
52% more likely to have enjoyed high profit growth
70% more likely to have exported
3X more likely to have innovated
Businesses with low digital maturity:
have performed poorly over the last

3 years

a quarter have seen sales plummet in the last few years
Who should watch
Manufacturers who want to learn more about the benefits of digital and how they can use it in their business to boost profits and gain a competitive edge.
Canadian businesses owners from all sectors who want to better understand the impact of digital and how to leverage it in their business.
Fill in the form to get your webinar.
It's 100% free.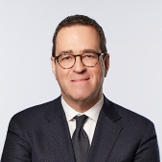 Pierre Cléroux
Vice President, Research and Chief Economist, BDC
View full biography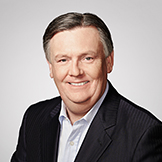 Peter Lawler
Executive Vice President, BDC Advisory Services
Peter Lawler manages the activities of BDC Advisory Services, which offers practical advice to entrepreneurs on a wide range of business subjects. He leads a pan-Canadian team of 225 people who help Canadian entrepreneurs make their companies more innovative, more productive and more competitive. Since joining BDC in 1991, Mr. Lawler has held a variety of roles in financing, credit risk management and corporate strategies. More recently, he was Senior Vice President, Financing and Consulting – Ontario. In this role, he worked closely with hundreds of Canadian entrepreneurs and played a key role in the development of strategies for the automotive, technology, and food and beverage sectors.