Mentorship fills the labour gap: How this Ottawa glass company upskills its employees for a sales boom
Centennial Glass couldn't find employees, so it started to train them itself.
6-minute read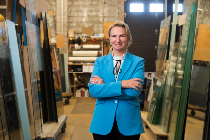 Kerri McArthur had problems recruiting employees even before the pandemic, but then the COVID-19 crisis made things a whole lot worse.
"It's not a question of salary," says McArthur, owner of Ottawa-based Centennial Glass, a quickly growing glass and glazing installation and repair company.
"There's just no one available. We simply can't find people to hire."
McArthur's company serves commercial and residential clients with a wide range of glass and glazing products—everything from windows to mirrors, skylights, glass doors and plexiglass.
Turning down clients
Even before COVID, the labour shortage meant McArthur's team had to pick up the slack by working evenings and weekends. The result was a tired-out workforce and increased costs from overtime pay.
Meanwhile, competitors in the same boat were trying to poach her employees. McArthur had to turn down jobs because she didn't have enough workers to carry them out, even with the longer hours.
Mentorship is the key solution for many businesses
Centennial Glass isn't unique: 55% of Canadian small and mid-sized businesses are struggling to hire employees, a problem exacerbated by the pandemic, a BDC labour shortage report says.
Canada's construction industry will face a shortfall of nearly 82,000 workers by 2029, according to BuildForce Canada, which provides labour market information and programs for the construction industry.
In the BDC report, researchers found that a key solution for many businesses is to further integrate employee training, upskilling and mentoring. The approach has worked well at Centennial Glass.
"We had to get creative"
In McArthur's case, the pandemic made her company's labour shortage suddenly even more urgent. The lockdown in spring 2020 led to the closing of nine of the company's 11 commercial projects.
This was eventually offset by emergency projects and accelerated residential sales, which require different skills than commercial jobs. But some of McArthur's employees left to do other things, which exacerbated the worker shortage.
"We had to get creative to fill our labour needs," McArthur says.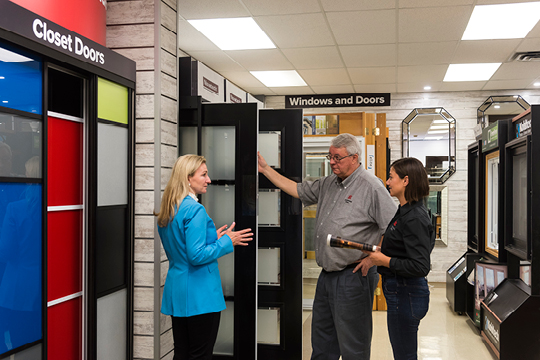 Expanded criteria for candidates
She decided to try a novel approach to recruiting. Instead of only looking for candidates already skilled at glass and glazing installation, which wasn't yielding results, she expanded the search to anyone who has experience in carpentry or general contracting. Her plan was to ask more experienced employees to train them on the job.
If the right employees weren't out there, McArthur would develop them herself. "We look for people with an interest in the trades and the right attitude, and we build them up," she says.
Training employees nearly from scratch takes time. Under the new approach at Centennial Glass, a new hire starts off with eight weeks of work as a helper in an apprenticeship role under a lead hand in the busy residential division. The new employee then moves on to the commercial division to work under a senior project manager.
Hands-on

training

The employee eventually learns to work with all of the company's products on both residential and commercial projects, supervised by a variety of experienced mentors who share their knowledge.

"It's very hands-on, on-the-job training," says McArthur, who personally interviews the new hires to ensure a good fit. "My team wants to train people. Some of them are nearing retirement and are excited to pass on their skills."

The openness to untrained new hires has allowed McArthur to expand her recruitment to new pools of candidates, such as students in college and high school trades programs.
Sales boom for
cross-trained

team

She has also used the same approach to cross-train all of her installers to work in both her commercial and residential divisions.

This gives the company more resilience and flexibility to move workers back and forth as the volume of work goes up and down in each division. "Everyone can work pretty much anywhere in the company," McArthur says.

The new approach has been a big success. Centennial Glass was able to find, train and retain enough employees to handle a 30% boom in residential projects during the pandemic, even as commercial work has rebounded to pre-COVID levels.
Approach meshes with lean approach
McArthur also discovered an unexpected benefit. The company can now more easily ensure that new employees adhere to its standards for glass and glazing installation and repair. "In the past, we assumed employees had the experience, but this wasn't necessarily the case, or they weren't necessarily using the best approach for the work," she says.
The approach also dovetails well Centennial Glass's lean business strategy. With the help of BDC's expert advisors, the company embarked on an operational efficiency exercise in 2013 to improve its productivity and work processes.
The exercise included investment in new technology, vehicles and an updated showroom. The efficiency improvements allowed the business to reduce its errors and its lead time.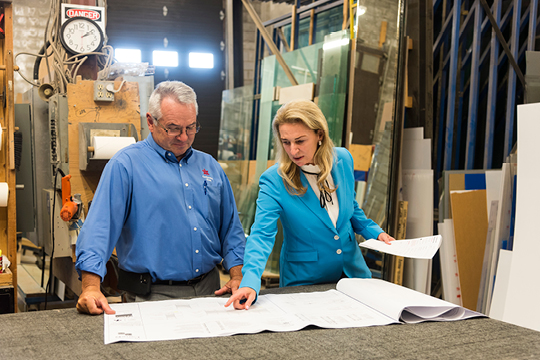 "People want to work smarter"
"We cleaned up our processes and became more streamlined," McArthur says. "People were less overworked. We wanted employees to look forward to coming to work. It was exciting for people to see how the exercise improved the business."
The lean approach also helps attract new recruits. "People want to work smarter," McArthur says.
"We spend a lot of time walking through the company with them and showing them our approach. The younger generation wants to see we're investing in the business."
Looking at metrics to improve training
McArthur is now using lean thinking to further improve her approach to hiring and training to deal with the labour shortage. A big part of the efficiency exercise was introducing performance metrics and regular team meetings to discuss ways to improve operations. The company also documents its processes to ensure they are standardized and more easily passed on to new employees.
McArthur's team is now looking at ways to use metrics to optimize the training process. "We're always developing training data and thinking about the next employee who will come in and the right way to train them," she says.
Developing such data is a pioneering approach that breaks new ground for glass and glazing businesses, McArthur says. "In our industry, there's no template for this. We're building it as we go."