Sandra Odendahl is Senior Vice President and Head, Sustainability and Diversity of BDC. A trailblazer in sustainable finance, Sandra is leading all facets of BDC's sustainability and ESG strategy and programs, including the bank's renewed and enhanced focus on the environment as well as its diversity, equity and inclusion strategy.
A respected and well-known voice in promoting sustainability and clean capitalism in Canada, Sandra has previously led enterprise-wide sustainability, community investment and social finance programs and strategies at Scotiabank and RBC. Sandra holds a Master of Applied Science Degree in Chemical Engineering from the University of Toronto and is a CFA charter holder.
A committed community volunteer, she has served on the boards of many non-profits, including the Canadian Climate Institute, the Transition Accelerator and NEXT Canada. Sandra believes that businesses can and should be a force for good — contributing to economic prosperity, environmental stability, and vibrant, inclusive communities.
Follow Sandra on LinkedIn
Recent posts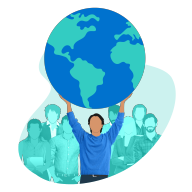 December 12, 2022 | Social Entrepreneurship
Sustainability and your bottom line: More related than you might think
Learn to drive results and take action to improve your performance with sustainability.
Read post