How a deliberate approach to diversity and inclusion improved employee engagement at this tech
start-up
Implementing a diversity and inclusion program helped this
Kitchener-based
start-up
create a culture where all employees feel comfortable
6-minute read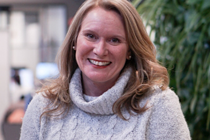 Miovision began with just three people: Kurtis McBride was attending University of Waterloo when his summer job counting traffic alerted him to the potential of using digital technology to gather, store and analyze traffic data. In 2005, McBride partnered with two of his fellow students to bring his traffic-solution idea to life.
Fifteen years and countless innovations later, Kitchener, Ontario-based Miovision is a recognized leader in helping cities get more out of their road networks by identifying actionable intelligence from multimodal traffic data.
But as the company grew beyond its initial three founders, the increasing number of employees brought its own challenges. Ensuring that employees were able to perform at their best and feel comfortable within the organization became an important focus for the company.
"Ultimately, employees will perform better if they feel they can be themselves at work," says Jennifer Roy Wincey, VP of People Operations & Culture at Miovision, "That's really what an inclusive business culture is all about."
Innovation thrives in a diverse, inclusive culture
In recent years, diversity and inclusion (D&I) has become an increasingly popular concept among businesses of all sizes. With good reason: numerous studies by respected organizations demonstrate that a diverse staff and an inclusive business culture foster innovation, employee engagement and higher revenues.
"If you want to recruit talented professionals in their 20s and 30s, an active D&I program is essential these days," says Wincey. "To realize the potential benefits, though, a company has to commit to D&I; it has to become part of a company's culture and not just a mark on a checklist."
Realizing the benefits of diversity and inclusion, however, can be tricky for smaller businesses that lack the necessary expertise and resources. But it's not an insurmountable challenge for businesses that are committed to changing their culture.
At Miovision—a BDC Capital portfolio company—Wincey and the leadership team recognized that seizing the benefits of inclusion and diversity required policies and processes that enable all employees to feel comfortable.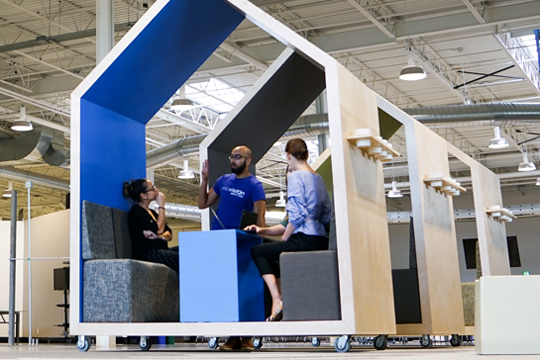 Let employees express their views
Wincey says the first thing the company did was to provide a way for employees to share their views on D&I in a safe, non-judgemental environment.
"There is simply no substitute for listening carefully to employees," says Wincey. "D&I is a journey and we're all at different points on the journey in terms of our knowledge and attitudes."
To get a better sense of where Miovision employees stood, Wincey encouraged them to share their views during in-person discussions and via an anonymous online platform.
"To some extent, we learned what we already knew: that while some embrace D&I, others perceive it as threatening or even shameful," says Wincey. "Some feel that they or their ancestors are responsible for the realities faced by historically disadvantaged groups."
Staff based at the company's sales office in Germany, for instance, were more likely to embrace D&I, as were women and members of racialized groups. Other employees, however, were sceptical about D&I and questioned its value.
"What many people don't understand is that D&I is about accommodating everyone—even those who might not support it at first," says Wincey. "It's crucial to create safe spaces where all perspectives can be expressed."
A deliberate approach to D&I
Informed by what staff had shared, Wincey created a D&I plan that involves a mix of surveys, events and resources, along with key performance indicators (KPIs) to help track progress. Miovision contracted a firm that specializes in D&I practices globally to create a data-driven approach that identifies areas for improvement and suggestions for strengthening KPIs. Twice a year, the firm surveys Mioviosion employees about everything from how comfortable they feel at work to whether work assignments and promotions are fair and equitable. The survey includes a space for free-form commentary.
The specialist then analyzes the results, comparing them with those of other tech companies as well as with various groups within the company (e.g. women, members of visible and ethnic minorities). The results are shared widely and inform decisions about next steps.
Miovision continues to benefit from D&I. Since formalizing its D&I program two years ago, the company has seen significant increases in several key measures, such as levels of employee engagement and of employees' perception that the work environment is inclusive, and free from harassment and discrimination. In addition, the number of women employees is up by 40%.
"Our most popular recent internal event was an online forum about the impacts of the pandemic on mental health," says Wincey. "The fact that our CEO described some of his personal experiences during the session helps employees recognize that no topic is off-limits. When leaders model D&I, employees are more likely to feel included and free to bring their whole selves to work."
D&I tips from Miovision
Start by listening
Learn how employees feel about D&I both within the company and in society at large.
Create safe spaces
Employees must be free to express themselves without fear of judgement.
Make D&I independent
A D&I program should be company-wide rather than affiliated with a particular division or department, particularly human resources.
Design and implement a customized strategy
Create a framework with KPIs, deadlines and an accountability structure.
Focus on education
Provide resources (articles, videos, websites), training opportunities (e.g. unconscious bias) and events (e.g. panel discussions).
Commit to regular reviews and improvements
Recognize that D&I programs evolve alongside a company's culture.
Get more tips and data to benchmark your business by downloading our study, The Benefits of Inclusive Leadership.