Digital investments lead to better business growth
This Ontario company's digital transformation underscores the significant benefits of investing in technology
6-minute read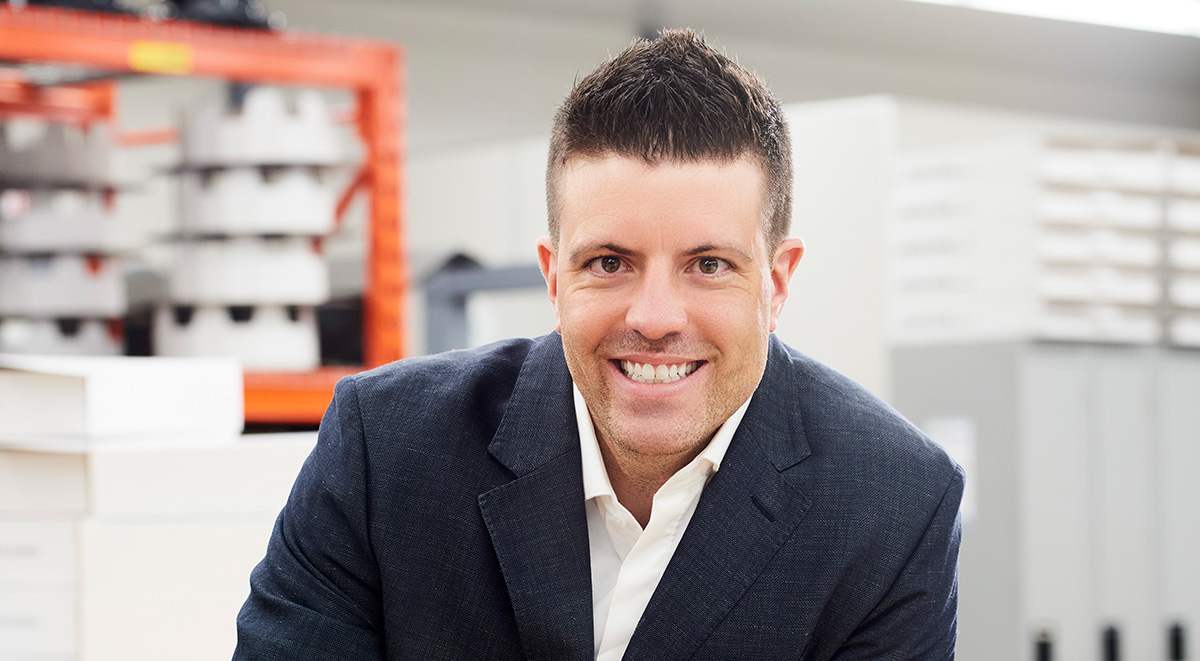 Matthew J. Roberts, Operations Manager, Heat-Line
Digitization was the furthest thing from the minds of Lorne and Robin Heise when they launched Heat-Line in 1988. The rural Ontario company based in the Haliburton Highlands was created to help address the problem of freezing pipes in the local cottage country. Starting out in their garage with the couple as the only staff, Lorne and Robin were manually building and testing prototypes of freeze-protected pipes.
"I remember my wife and I rolling pipes from our garage down a dirt road, so that we could put a heating cable inside, and then rolling them back into the garage. Then we'd put them up for sale," recalls Lorne Heise, President and CEO, Heat-Line.
But as the company grew, the couple realized they could no longer run the business manually. The couple made important investments in technology to improve production capacity and integrate their systems. These investments culminated with the selection of their very first enterprise management planning (ERP) system.
The ERP helped streamline processes, enabling employees to focus on building products rather than managing paper-based tracking tools. As a result, Heat-Line saw a 40% increase in sales and an almost doubling of its revenue between late 2020 and 2022.
A gamble that paid off
Lorne and Robin were in their early 20s when they left Toronto for the Haliburton Highlands. An electrician by trade, Lorne founded Carnarvon Electrical Contracting Ltd. While his work focused on wiring homes and cottages in the area, he was surprised at how often he was called to repair frozen pipes.
"People in cottage country were starting to use their places in the winter—and I was out there trying to fix pipes that were freezing."
Seeing both an opportunity and a way to support his neighbours, Lorne began researching effective and safe technologies that would prevent water pipes from freezing. He found it in conductive-polymer heating which is a technology that enables high electrical conductivity without overheating. Lorne was convinced they could use this technology in heating cables inside pipes.
With two young children at the time, the couple re-mortgaged their house and invested their entire savings to create Heat-Line.
It was a gamble that would pay off. Within a couple of years, they moved out of their garage and leased a larger building in Lindsay, Ontario. A few years later, moving back into the Haliburton Highlands, they built an assembly plant by the Stanhope Airport.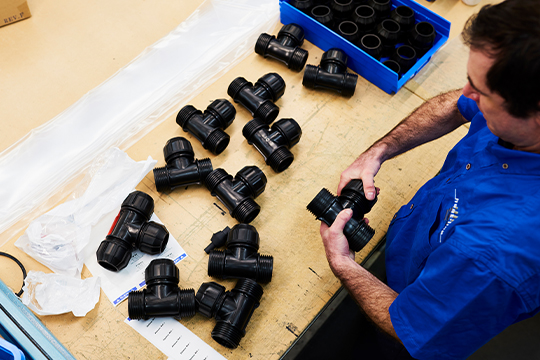 Needed to invest in technology to continue growing
Heat-Line saw significant growth between 2000 and 2018. Lorne found a way to use the heated cables for a variety of commercial and residential purposes, including a heating system that provides freeze protection for automatic livestock watering bowls. His interest in innovation and problem solving also led him to invent a device that keeps plumbing vent stacks in homes from freezing.
But while the company was seeing growth, its internal tracking and accounting systems were being challenged. Heat-Line was running with a mix of unconnected older systems and manual processes. Staff was increasingly overwhelmed with the work required in connecting these disparate systems.
"There was a lot of human involvement, which increases the risk of errors," says Matthew J. Roberts, the company's operations manager.
Roberts, the Heise's son-in-law, is one of a number of family members working at Heat-Line. He could recognize that it was a successful company, but its lack of both digitization and a digital plan was endangering its future growth and success.
"I was worried that we were going to hit a capacity ceiling," says Roberts.
ERP system helped organize the work
In 2018, Heat-Line's leadership team realized the company needed a tool to integrate its various systems. The team reached out to BDC Advisory Services to help them select an ERP system that met their needs.
The ERP was implemented at a critical time. As the pandemic caused people to move out of cities and into rural areas or cottages, the demand on Heat-Line's services skyrocketed. Lorne is convinced that without the new ERP system, they would never have been able to keep up with the volume of orders.
"The capability we captured though the ERP is what gave us the ability to get that work done," says Heise. "Not implementing the ERP would have significantly impacted Heat-Line."
"Had we not had this software, that inflection point could have been in the other direction. Even through the pandemic this company was organized—our lead times were amazing compared to other competitors."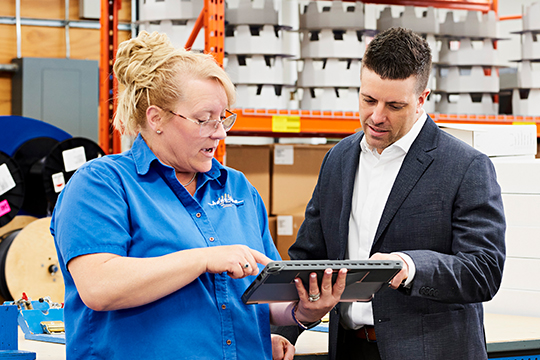 With the new ERP system in place, Heat-Line not only observed sales and production volumes grow rapidly, but customer satisfaction has also been increasing, and product delivery time has gone down. Heat-Line continues to integrate new tools with the ERP to further enhance its service and grow the company's sales.
These results align with those of a 2021 BDC study showing that companies with a greater level of digital maturity were more likely to experience stronger growth, be more resilient, to export more and to have an easier time accessing financing.
"Because of the growth in the business, we now employ more people, and have given them good jobs," Lorne says.
"The ERP is really the springboard—it's the foundation. You need a really strong foundation and then you can build other services on top of it."