Developing a digital business culture
These entrepreneurs are preparing for the next generation of their company by going digital
5-minute read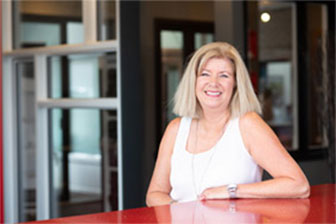 When they bought Fabelta in 1988, Sylvie and Michel Desroches transformed the custom-made aluminum window maker.
They developed new products, adopted an industrial production model and built their customer base to grow the company, which now has over 90 employees.
Some 30 years later, as they prepare for Fabelta's succession, they want to give the company, located in Terrebonne near Montreal, new momentum by taking it digital.
For Sylvie Desroches, taking Fabelta digital was necessary for the company to be able to perform even better.
"We've been tech focused for a long time," she says. "We installed the first integrated management systems 20 years ago. Our representatives have had laptops for several years. Today, digital technology is being rolled out on a broader scale."
The operation is triggering changes across all of the company's activities, particularly in installation.
"We're implementing a system that will have our door and window installation teams connected remotely, in real time," Ms. Desroches explains.
"With the system, they can share information more quickly. We will then implement a tool for taking measurements at the customer's location. The person taking the measurements will be able to enter them directly into the system, rather than writing them down on paper and then transcribing them when they're back at the office, which increases the risk of error. This will make us more efficient."
Automating production
Beyond going digital, Fabelta is also looking at the potential for bringing automation and robotics to its production operations.
For the company, a long-standing BDC client that has received financing to enhance its productivity, this change is largely due to the current problems with recruiting.
"It isn't easy to find staff and we have vacancies in production," notes Ms. Desroches, "so we're trying to eliminate tasks that don't add any value. This will allow us to streamline our production processes."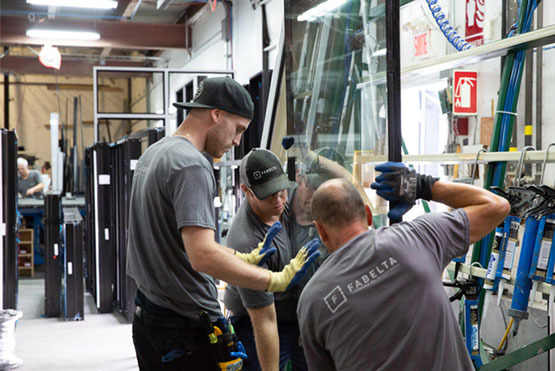 Developing personnel
In the context of a labour shortage, successfully executing a digital transformation often depends on a company's ability to develop its personnel.
"Our employees are open to these changes," Ms. Desroches adds. "These tools are here to make their jobs easier. We make very large windows. The plant has to be reorganized depending on the order. It's the employees who decide on the changes, because they're the ones who know the job. The new tools make their tasks more specialized."
Training and coaching are offered to help overcome any resistance.
Becoming a liberated company
While it was in the process of going digital 18 months ago, Fabelta also took steps toward becoming a liberated company. This new organizational model is gaining ground worldwide.
There is no hierarchy in a liberated company. The organization is built on employee autonomy, rather than on control and supervision of tasks. Decisions are made by the team. They are no longer solely on the shoulders of the executives.
The couple recently announced that their two sons—Éric, who is director of business development, and Simon, who heads up installation—will take over the company in a few years.
Management by committee
A liberated company radically transforms organizational practices. At Fabelta, management is now handled by committees.
"The company has 21 committees. Each committee has a purpose and objectives to achieve. Employees are on committees that are related to their jobs. They can also volunteer to be on a committee based on interest. However, they have to state what they think they can contribute, and be ready to engage."
There are committees for improving after-sales service, production automation, budgets, daily IT management, IT management in the future, etc. These committees are now making the decisions at Fabelta.
"Instead of quarterly meetings, we are now having weekly meetings," Ms. Desroches notes. This makes it possible to solve problems as they arise. "Someone who raises an issue also has to suggest solutions."
Developing employee initiative
The implementation is a radical change to business methods, so it is being handled in stages. Production is the first stage, followed by the sales department.
It isn't always easy to develop initiative in employees. It's one thing to encourage them to make decisions, but another to ensure they take them on.
"Some employees have more difficulty. They wonder if they're allowed to make certain decisions. They also want to be sure they're making the right decisions. It's a matter of building their self-confidence. We're working on employees' strengths so they get even better," Ms. Desroches explains.
Putting ego aside
Employees aren't the only ones that have to adapt to the change. Managers have to as well.
There's no room for ego. "We have to accept that people don't have the same vision of things."
"Michel and I aren't making all the decisions anymore. We give the team a long leash, which isn't always easy," she acknowledges. That's why she's decided to only work three days a week. "Sometimes, it's better for me not to be there. Otherwise, I might stick my nose into other people's projects."