How an
e-commerce

website helped this business grow internationally

Make sure that online shoppers can easily land on your shopping cart

5-minute read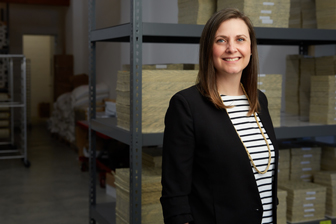 Toni Desrosiers has built a highly efficient e-commerce website by focusing on small but obvious details.
For example, online shoppers should know where the checkout is on your website without even thinking about it.
That means the shopping cart button is on the top right-hand side of the website, says Desrosiers, founder and CEO of Abeego, which makes environmentally friendly beeswax food wrap.
It's a consistent online shopping experience that shouldn't be disrupted, she adds. Your website can be beautiful, as long as customers understand how to navigate it.
"I think it's really critical to find a web developer and a graphic designer that have experience with e-commerce," Desrosiers notes.
"You don't want to get super creative with your online store because you want to make sure that the consumer can carry out their learned behaviour and actually land on your cart," she said from Victoria, B.C.
Make sure online shoppers have an easy experience
Abeego's e-commerce website has allowed it to expand internationally, boosting its revenues.
"Our online sales have more than doubled every year for the last three years," Desrosiers says.
Desrosiers' experiences with e-commerce exports are consistent with what BDC found in a 2019 survey of 600 exporters.
The Expand Online study found that e-exporters tend to have higher sales and profit growth than businesses that do not export online.
"Our goal is to be everywhere that our customer wants to buy. Amazon comes with higher costs, but it also comes with higher visibility."
Toni Desrosiers
Founder and CEO, Abeego
Desrosiers says e-commerce gives Abeego an international market. "We're not stuck speaking to a local market," she adds.
"If we were just doing it old school without e-commerce, it would have been a lot slower to get into the U.S. market."
The company was founded in 2008 and has been selling online in the United States since 2010 with a dedicated e-commerce store. Hong Kong also stands out as one of its biggest markets.
Meet consumers' shipping expectations
Desrosiers says shipping costs can hold back businesses from going online.
"If your product is really heavy or oversized, then shipping costs can be significant and the consumer has been trained to think that shipping should be free."
Abeego has decided on free shipping in Canada and the United States and a $15 flat fee everywhere else.
Canadians pay for Abeego products in Canadian dollars and customers outside Canada pay in U.S. dollars.
Should your product be on Amazon?
Consumers can buy beeswax food wrap on the company's website, in retail stores and also on Amazon, which dominates online shopping. Abeego's presence on Amazon is a decision Desrosiers doesn't regret.
"You would be hurting yourself if you weren't there," she says.
"Our goal is to be everywhere that our customer wants to buy. Amazon comes with higher costs, but it also comes with higher visibility."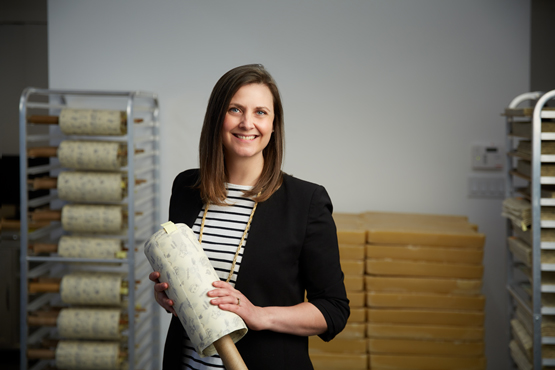 Measuring digital success
Desrosiers keeps a close eye on the performance of her website performance. She also monitors her Google search rankings and the performance of Abeego's digital ads on Facebook and Google.
"One of the biggest ways to grow in e-commerce is to do digital marketing. These platforms are boosting sales and growth."
She says a lot of Abeego's retailers find the company through social media.
"Smaller retailers find the brands they want to stock on Instagram Facebook and through customer reviews."
Abeego also has a social media manager to help manage marketing campaigns and day-to-day activities.
Staying in touch with your online shoppers
Abeego uses a newsletter to help increase its online sales and track its online customers.
"It's a way for us to stay in touch with them because, typically, Abeego, needs to be replaced after a year. It helps us stay engaged with them and let them know that it might be time for some fresh Abeego," she says.
Desrosiers' food wrap is one of the many zero waste solutions now being offered to customers looking for environmentally friendly products.
"At the end of its lifespan, which is typically one year, it's best to backyard compost it, or it's an incredible fire starter."
Abeego is made of Canadian beeswax and is 100% sourced from apiaries on the Prairies, Desrosiers adds.
Desrosiers notes that Abeego was a new and different product that had the challenge of finding its niche audience and selling directly to it.
"If we couldn't use e-commerce, it would have taken us a long time to get the revenues that we have now."