The sweet success of the gummy business
Couple credits laser focus and commitment to quality (and family) as the foundation of Herbaland's meteoric growth
8-minute read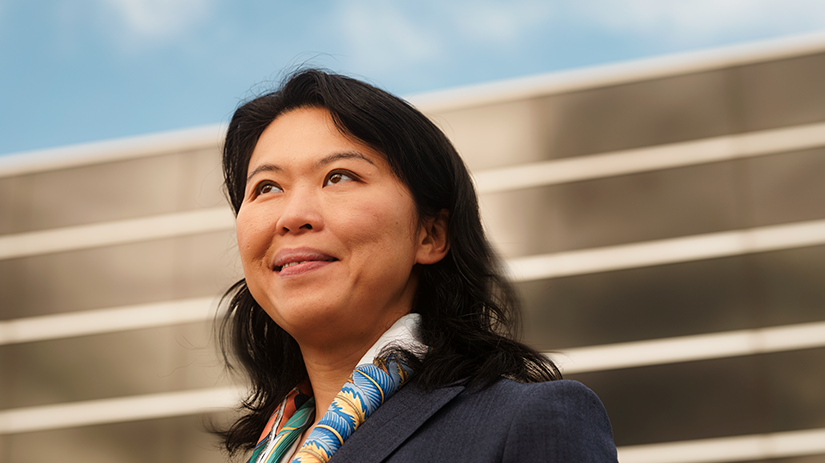 Aisha Yang, co-owner, Herbaland
Business and life partners Aisha Yang and Musharaf Syed pride themselves on living life and doing business on their own terms.
The Richmond, B.C.-based husband and wife team behind Herbaland, Canada's largest manufacturer of nutritional gummies, started the company in 2009, when their third child was a month old. Tired of the rat race in their respective careers, they wanted more flexibility. The idea of becoming co-entrepreneurs of a business they could build together was appealing.
The first step was choosing the type of business to which they could dedicate their joint passion. With Syed's engineering background in the nutraceutical industry and Yang's expertise in sales and marketing, they decided to explore options in the health and wellness space. Yang quickly got to work researching different products.
"I had 11 months to go big or go home. I looked into all kinds of products—skin care, capsules, tablets—before deciding that nutraceutical gummies were the right fit, particularly if they were made in Canada," she says.
As world travellers and immigrants, Yang and Syed had long recognized the positive reputation of Canadian products across the globe. They noted that the only gummy products available at the time were gelatin-based and high in sugar and added colours, which meant that they were restricted in many countries.
"Although there was a lot of business opportunity for a sugary, gelatin-based, low-cost gummy, we decided to focus on a more premium product and grow the business globally. We aimed to develop a gummy product with the highest natural health standard that everyone could enjoy, no matter where they live. Our vegan and sugar-free products became our top sellers," says Yang.
Canada's largest manufacturer of nutritional gummies
Herbaland's products are made with natural, non-genetically modified and gluten-free ingredients. They use high-end materials and have secured Canadian partnerships to source ingredients locally, such as B.C. blueberries and Saskatchewan pea protein.
The company also produces private label vitamin gummies, which are then sold to retailers such as Walgreens, CVS, and Whole Foods in the U.S. The American market is responsible for 60 to 70% of Herbaland's total sales, Herbaland self-branded gummy products in Canada make up 30% of sales, while Europe, Middle East and Asia bring in the rest.
"As the company grows, these ratios will stay the same, but we see our own brand growing more. We expect to grow in 10 more countries over the next year," says Yang.
Taking control of the supply chain
In their early years, Herbaland sourced their product from a Canadian manufacturer. When the company was sold to an American owner in 2013, the supply chain was abruptly disconnected, and they didn't have enough inventory to meet demand.
Syed co-developed an apparatus that would help them develop a high-end, eco-friendly gummy that hadn't yet been seen in the market.
"Gummies started in candy manufacturing and was very old fashioned. They kept reusing the same mold, which was formed by starch so you could not have gluten-free or claim GMO status. We decided to use a stainless steel mold that can make nutritionally cleaner gummies. It also uses less energy, which aligns with our commitment to sustainability," said Yang.
"In 2014, Herbaland was the first producer in the market making vitamin gummies in a clean form."
Growing facilities to keep up with demand
In 2017, Herbaland expanded their manufacturing facility from two lines to five to expedite service to their international customers. A financing partnership with BDC facilitated the extension.
"Two years later, we realized supply and demand was not balanced and there was an opportunity to expand rapidly to an additional building, adding two more production lines," said Syed.
They turned to BDC again to help make the purchase. "The BDC partnership was amazing. We felt grateful to have such a trustworthy supportive banking partner. They spent the time to understand what we needed and tried to dive deeper to understand the market. It's really beyond the market standard with commercial banking," said Yang.
By 2021, Herbaland had expanded to seven production lines that enabled them to produce 70 million bottles and pouches of gummies a year. Today, they have four locations of total 14,000 m2 (150,000 sq. ft), including a warehouse where they store materials, and three production facilities, one of which runs 24/7.
A third project with BDC kicked off in 2022, which the couple calls "Mission 500".
"Currently, a tenant occupies this facility next door to one of our locations. When they move out, we'll build it to our needs. Based on that, we will be able to become the top manufacturer of nutritional gummies in North America."
It's one more step toward the goal to become the top manufacturer in the world, notes Yang.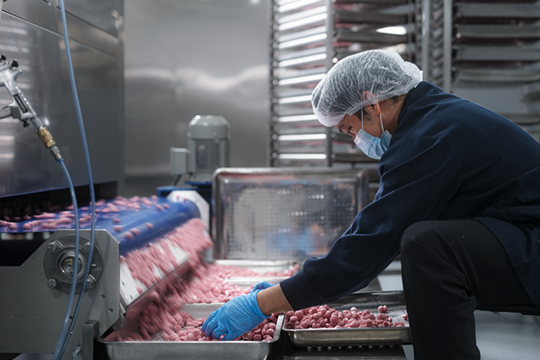 Inclusivity and sustainability part of the culture
More than 250 employees work across all four of Herbaland's locations, 80% of whom belong to minority groups or are immigrants. Many are couples just like Syed and Yang. "We grow our employee count by about 30% per year," said Yang.
"Inclusivity is definitely our company culture. We're proud to have second and third generations working in the company, and we celebrate that family vibe. We want people to have room to grow and to know that their family is fully taken care of."
Even though there's a lot of investor interest in the company, Yang says they are firmly committed to remaining family-owned.
"We are self-funded and independent. The beauty of being family-owned is that we keep our organization flat and very self-sufficient in terms of communication and decision-making. At this moment, we enjoy the autonomy, and we have a trustworthy team who know they have a bright future," she said.
The company's B Corp certification is a testament to their commitment to community and environmental performance. In 2022, Herbaland was the first in the industry to switch from plastic bottles to 100% compostable packaging.
"We absorb that additional cost, but we're finding more energy efficiency in our manufacturing process. Our intention is to educate consumers and encourage them to live a sustainable life," said Yang.
Building a company from the ground up hasn't been easy, but it has been rewarding. Yang has advice for entrepreneurs just starting out.
"Believe in your goal, stay focused and have patience. Understand your customer and build your goal around that and don't be afraid to fail in the beginning. It will teach you the right direction. We still have packaging for soap that didn't succeed. It reminds us to take risks and learn from our failures," she said.
"And don't be afraid if you are a small business. Focus on your target and you will see the opportunities come. One day, you will grow big."