E-commerce

: A growth accelerator for this Quebec camera manufacturer

How online sales contributed to this surveillance camera manufacturer's hypergrowth

4-minute read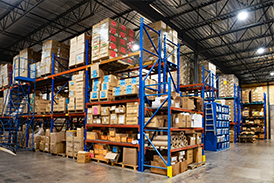 17 years ago, Yan Gagnon entered the world of business when he decided to market a surveillance camera he designed and manufactured while he was working toward his bachelor's degree in electrical engineering. He quickly realized that the most lucrative market was in hunting cameras— cameras used to monitor game in a given area. It became Gagnon's first target after he started his Spypoint brand.
The company, now called GTX, grew quietly during a decade. Things took a turn upwards in 2016, after GTX developed cameras that could send images via cellular network. Consumers raved about this innovation, and business took off. In 2019, GTX decided to develop a second market by creating the Vosker brand, under which it manufactured security cameras.
The Victoriaville, Quebec-based company faced one remaining challenge: how can it reach consumers around the world? It found its answer in e-commerce, which has since enabled the company to record annual sales growth of nearly 3,000% for some of its products.
New brand, new approach
GTX decided to focus fully on e-commerce when it targeted the security camera niche, says Jean-François Boyer, Vice President of Corporate Development at GTX.
The company began selling Vosker products on Amazon and on its own website in the spring of 2019. The results were instantaneous... and spectacular. That year, sales increased by 200%.
Encouraged by its success with security cameras, GTX decided to apply an adapted version of its approach to hunting cameras. It began selling on Amazon through preferred sellers, a handful of sellers identified as official Spypoint brand retailers.
It was another resounding success. "Our sales exploded. If we look at our most popular and affordable product, the Spypoint Link Micro cameras, we see that online sales increased by 3,000% in one year."
The company's overall revenues are expected to increase by 30-40% in 2020, compared with 2019. The portion of sales generated online is expected to reach about 20% at Spypoint and 70% at Vosker.
This rapid growth, while impressive, is not as unusual as one might think. In fact, a BDC study conducted in 2020 shows that 20% of companies generating more than half of their sales online had experienced sales growth of 10% or more in the 12 months preceding the start of the COVID-19 crisis.
The challenge of shipping
The company's online sales are accelerating, but shipping challenges mean that they are not growing as quickly Boyer would like.
The challenge lies not in shipping to consumers, but in shipping to Amazon warehouses. As a result of COVID-19 measures, Amazon has limited restocking, cutting GTX off from reaching its full sales potential.
"We are constantly negotiating with our contact at Amazon to increase our limits," says Boyer. "We emphasize the fact, quite rightly, that they will quickly sell all the merchandise they stock."
His approach has worked. On several occasions, after GTX succeeded in its negotiations, sales rose along with its stocking limits.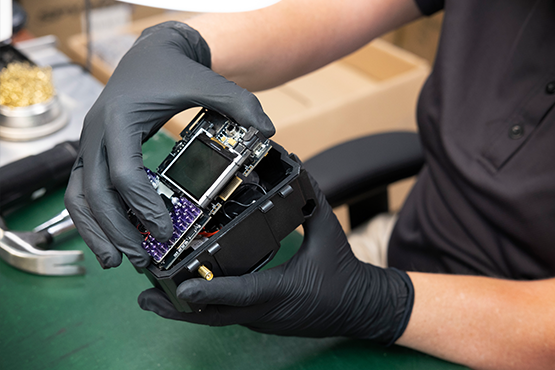 Get support
Selling online requires specialized skills and knowledge. GTX relies on a sound mix of internal and external expertise to get the job done right.
"We have smart, effective marketing teams, but they can't do everything," says Boyer. To go faster and do more, he does not hesitate to turn to consultants to meet specific or specialized needs.
For example, one consultant helped the company optimize its position in search results.
"If a consumer saw our products in an advertisement without clicking on it and is trying to find us by searching for 'hunting camera,' Spypoint absolutely must be the first result," explains Boyer.
A bright future thanks to the Web
GTX has no intention to rest on its laurels. It wants to become a tech giant.
"The United States and Canada are our primary markets," Boyer says. "But once you have mastered those markets, and we are getting close, the question arises: what is the next step? I can sell in Africa, I can sell in Asia."
The company is contemplating how to tackle the rest of the world. "We are thinking about how to achieve 10,000% growth next year," says Boyer.
Confident with his success to date, he confirms that online sales will naturally be at the heart of his approach.
GTX is thinking big. With the success of its North American online sales acting as a springboard to the rest of the world, how could it not?