Planning for recovery: How to restart your business in the wake of
COVID-19
The Canadian economy is gradually reopening after a shutdown due to the COVID-19 pandemic. You will need to plan how your business will restart, adapting your operations to meet demand, ensuring your supply chains and managing your financial circumstances. You will also need to put best practices in place to ensure the safety of your employees as they return to work.
Join BDC Chief Economist Pierre Cléroux who will give an economic update and address the expected timeline for different sectors to recover, and BDC Advisory Services experts who will discuss how to address the new operational and financial challenges that businesses face.
You'll discover:
Our forecast of how different industries will react to the reopening
How to ensure your employees health and safety as they return to work
What you need to do to secure supply chains
Ways to make sure production matches demand in the recovery
How to manage cash flow and increased debt
The presentation is followed by a Q&A session with our experts.
Who should watch?
Canadian business owners who want to be ready for the reopening of the economy
Fill in the form to get your webinar.
It's 100% free.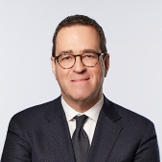 Pierre Cléroux
Vice President, Research and Chief Economist, BDC
View full biography
Alka Sood
Senior Business Advisor, BDC Advisory Services
Alka Sood is a senior consultant and entrepreneur with over 25 years of experience providing financial management, strategic planning and organizational development advice to businesses of all sizes. Her focus is on empowering entrepreneurs with knowledge, skills and management tools to independently implement improvements that have a positive and lasting impact on their businesses. Key elements of her approach include building financial literacy expertise and developing professional practices and skills.
Edward (Ed) Ferguson
Senior Business Advisor, BDC Advisory Services
Edward Ferguson is a senior manager and consultant with over 20 years of experience driving value for clients of all sizes through operational excellence. Edward is passionate about efficient operations and promoting transformation within organizations. His focus is on teaching skills and providing tools to entrepreneurs who want to improve their processes and boost their productivity. He is a certified Lean Six Sigma Master Black Belt and a certified Scrum Master. He holds an MBA from the Smith School of Business at Queen's University.View our webinar on-demand today