Live webinar
What's next? Managing your business's finances
in 2021
After a difficult year for entrepreneurs, the road to recovery is still filled with uncertainty. To face whatever the coming year may bring, now is the time to get your financial house in order.
While the Canadian economy should grow by 4% to 5% in 2021, a full recovery would likely have to wait until 2022. But no matter how well your business is performing, strong financial management is essential for positioning yourself to grow in the recovery.
In this free webinar, BDC experts offer practical advice for optimizing your cash flow, effectively controlling costs and managing your financial needs.
You'll discover how to:
implement sound financial management practices to cope with high uncertainty
position your business for the recovery with effective cash flow management strategies
assess your business's financing needs and learn how to fulfill them
Who should watch:
Businesses of all types—from the hardest hit by the pandemic to those managing rapid growth.
Businesses experiencing low activity (operating in survival and mitigation mode)
Businesses experiencing reduced levels of activity (operating anywhere from 50% to 70% of their "normal" capacity)
Businesses operating as usual with the potential for growth
Fill in the form to get your webinar.
It's 100% free.
Alka Sood
Senior Business Advisor, BDC Advisory Services
Alka Sood is a senior consultant and entrepreneur with over 25 years of experience providing financial management, strategic planning and organizational development advice to businesses of all sizes. Her focus is on empowering entrepreneurs with knowledge, skills and management tools to independently implement improvements that have a positive and lasting impact on their businesses. Key elements of her approach include building financial literacy expertise and developing professional practices and skills.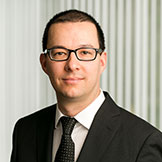 Paul Casey
Vice-President

, Financing and Consulting, South West Ontario
Based in Kitchener, Paul Casey is responsible for overseeing BDC's financing and advisory services in South West Ontario. He manages a team of experienced professionals dedicated to providing the critical financing and advice that business owners need to grow their businesses. Since joining BDC in 1999, Paul has taken on roles of increasing responsibility, and has led the creation of three new BDC Business Centres in Greater Vancouver and on Vancouver Island. Through his many years of experience, Paul has acquired the skills and experience for structuring financing and advisory solutions that meet the needs of entrepreneurs from many different industries.
Paul holds a Bachelor of Commerce from the University of Northern British Columbia.