COVID-19

: How to get through the crisis with an online strategy

The COVID-19 pandemic is transforming the economy and bringing unprecedented challenges to businesses across Canada. As more customers go online for products and services, pivoting your business to take full advantage of these online opportunities can position you to emerge stronger in terms of who you sell to, how you sell and what you sell.

Join BDC Chief Economist Pierre Cléroux who will give an economic update, and other experts who will share their expertise on adapting your business online during the pandemic and beyond.
Who should watch?
All Canadian businesses impacted by

COVID-19
You'll discover:
What to expect from the economy in the coming months
How to review your business strategy
How to leverage

e-commerce
Watch the webinar on YouTube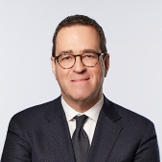 Pierre Cléroux
Vice President, Research and Chief Economist, BDC
View full biography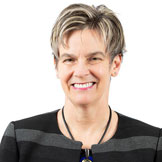 Sandra Coffey
Senior Business Advisor, BDC Advisory Services
Sandra is a bilingual senior executive with almost 30 years of experience in management and marketing, in particular with information technology companies. At BDC, she works with entrepreneurs to help them establish solid strategies for business success and build up their management structure to achieve sustainable growth. A lawyer by profession, Sandra taught business strategy at the John Molson School of Business at Concordia University from 2010 to 2013. An avid practitioner of several sports, Sandra is 3rd DAN black belt in karate and owner of a karate school for women and girls.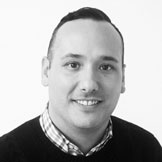 Tyler Lockyer
Business Advisor, BDC Advisory Services
Tyler Lockyer began his career as an independent web developer; planning, designing and developing websites for local businesses. This experience drove a passion for all things technology, and a career helping companies build ground up digital strategies. At BDC, Tyler now works with entrepreneurs to help them drive website strategy and digital marketing planning. From rich website strategies that help educate and convert traffic into customers, to writing business operating models and requirements for e-commerce, Tyler fully understands the spectrum of digital, and how it touches operations, product, marketing, sales, and customer service. He also has entrepreneurial experience, having developed a start-up brewery and facilitated a merger.