COVID-19

: How to adapt your business to thrive in the new normal

In collaboration with

The COVID-19 pandemic is disrupting our everyday habits and creating an unprecedented level of uncertainty for entrepreneurs.
You will need to adapt your business to the new economic reality. This free, live webinar will present a step-by-step approach to manage risks, create contingency plans and equip your business with a strategic vision that takes into account the changed landscape.
BDC Advisory Services experts will discuss the best practices to adapt your business to the current business environment. The Canadian Chamber of Commerce will share insights into its survey on Canadian business conditions as a result of the pandemic.
You'll discover:
How economic conditions have changed for Canadian businesses
How to develop a clear strategic direction for your business
Tools to evaluate your current strategic situation and develop a way forward
Stories of entrepreneurs who have successfully transformed their companies
The presentation is followed by a Q&A session with our experts.
Who should watch?
Canadian business owners who wish to align their business strategy to the new reality.
Fill in the form to get your webinar.
It's 100% free.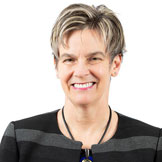 Sandra Coffey
Senior Business Advisor, BDC Advisory Services
Sandra is a bilingual senior executive with almost 30 years of experience in management and marketing, in particular with information technology companies. At BDC, she works with entrepreneurs to help them establish solid strategies for business success and build up their management structure to achieve sustainable growth. A lawyer by profession, Sandra taught business strategy at the John Molson School of Business at Concordia University from 2010 to 2013. An avid practitioner of several sports, Sandra is 3rd DAN black belt in karate and owner of a karate school for women and girls.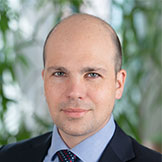 Patrick Gill
Senior Director, Canadian Chamber of Commerce
Patrick Gill is the Senior Director of Tax and Financial Policy for the Canadian Chamber of Commerce. He proudly helped establish national programs including TAP Canada and the Canadian Survey on Business Conditions. Patrick has a Master's of Public Policy and an Advance Certificate in Public Administration and Governance from Ryerson University. He sits on the Board of Toronto's oldest and largest community development agencies, Yonge Street Mission, and on the Steering Committee of the Canadian Urban Institute's Bring Back Main Street project. Patrick is a published and recognized thought-leader in what makes cities and regional economies prosper.