Entrepreneurship in Motion: Skills to Succeed in a Changing World
Entrepreneurs are the backbone of Canada's economy: They spearhead innovations. They're responsible for virtually all net new job creation. They drive growth and transformation.
Yet fewer people are venturing into business ownership each year. And nearly one-third of those who do will close their business within five years.
What do entrepreneurs need to bridge the gap between their intentions and their success?
We surveyed 1,250 entrepreneurs to understand why the pool of business owners is shrinking and what critical skills they need to thrive.
Our research identified four distinct groups of skills that are critical for entrepreneurial success:
grit and relationship skills
leadership and people skills
marketing and finance skills
operational administration skills
The good news is that these skills can be developed—even the ones that seem more personality based.
Download our study to learn how to develop the critical skills you need to establish and grow your business in a changing world.
Discover
The most important skills at different stages of business growth and how they contribute to success at that stage.
Five strategies that can help you learn the critical skills for entrepreneurial success.
Profiles of business owners like you who have developed their skills and applied them in their company.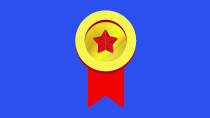 Fill in the form to get your study.
It's 100% free.