Meet the Canadian AI visionary revolutionizing
self-driving
Investment from BDC Capital's Women in Technology Venture Fund helped firm develop
ground-breaking
technology
3-minute read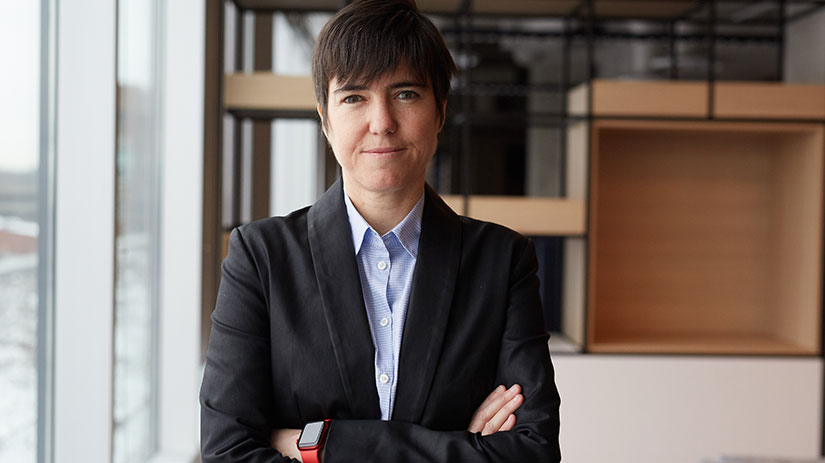 Raquel Urtasun, Founder and CEO, Waabi
Raquel Urtasun, Founder and CEO at start-up Waabi, has been described as an AI rock star and a visionary. The former Uber executive is using AI to transform self-driving. "Self-driving is one of the most exciting and important technologies of our generation," she says. "Once solved at scale, it will change the world."
Urtasun has developed a next-generation self-driving simulator called Waabi World. She is now using the pioneering AI-powered technology to speed up development of commercial self-driving trucks. "Development of autonomous vehicles takes years and is very capital-intensive," she says. "Waabi provides a cheaper, scalable solution."
Urtasun turned to the Women in Technology Venture Fund for strategic support
Urtasun, the former Chief Scientist and Head of R&D of Uber Advanced Technology Group, needed capital to build her Toronto, Ontario-based company and execute on her ambitious plans. She turned to BDC Capital's Women in Technology (WIT) Venture Fund as part of her Series A funding round. The $200-million fund is one of the world's largest venture capital funds investing in women-led tech firms and fostering a robust ecosystem to support women in tech.
Urtasun was strategic about choosing the right investment partners. "It was important for us to have investors who have strategic values and understand logistics and our vision for the company," she says.
The round was a resounding success. Just three months after Waabi's incorporation in 2021, the company announced the closing of one of the biggest Series A rounds in Canadian history. Waabi raised $100 million from BDC Capital and other participants in the round, which was led by Khosla Ventures. Other participants included Uber, Radical Ventures, 8VC and OMERS Ventures.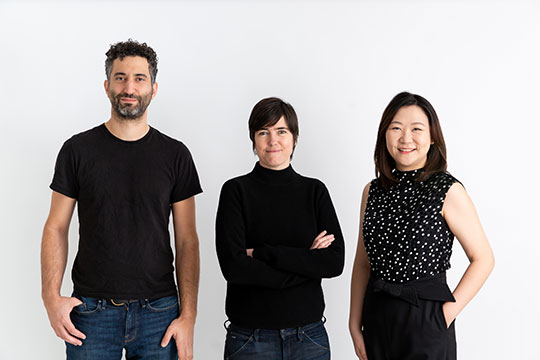 The investment allowed development of
ground-breaking

simulator

The investment allowed the company to develop Waabi World, one of the most advanced simulator. The technology was announced just a year after Waabi came out of stealth mode. Urtasun says the simulation engine is already considered the best in the industry.

Waabi World exposes the self-driving "brain" to the vast diversity of experiences needed to hone its driving skills, including both common driving scenarios and safety-critical edge cases. The technology significantly reduces the need to drive testing miles in the real world. Think of it like the ultimate school for self-driving vehicles. "Waabi World is going to shake the industry," Urtasun says.

She hopes to tap into a global trucking and logistics market of $800 billion in the US, and $3 trillion globally.

BDC's investment also allowed Urtasun to build her team and hit milestones on the company's roadmap. "We're moving more quickly than we envisaged," she says.
BDC participation also included advice and support
Urtasun says the Bank's involvement has gone beyond providing capital. "BDC is very supportive when there is a need," she says. "They've been amazing. They provide feedback, help with hiring and advice. I believe they will do everything in their power to help us build our company. They're a great asset beyond monetary investment."
Urtasun also values BDC Capital's support for women entrepreneurs and diversity. "They truly believe there should be more women in the technology industry," she says.
"We are aligned with BDC and marching together to our objectives. It's a great relationship."
Proven Results
Raised

largest-ever

Series A

funding round in Canada as of

June 2021

Developed

ground-breaking

AI-powered

self-driving

simulator
Built team, hit significant milestones, obtained key advice and hiring help
$100 Million
Largest Series A round in Canadian history as of June 2021.