Greening agriculture: Innovative cleantech is harvesting rapid growth
Terramera aims to revolutionize farming and combat climate change
4-minute read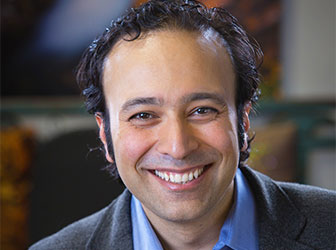 Karn Manhas' company was born out of conviction. In a friendly argument with a fellow law student at the University of British Columbia, Manhas argued that natural, plant-based pesticides could be as effective as synthetic chemical ones.
After graduating, Manhas was so convinced he was right that he founded a cleantech company, Terramera. The quickly growing Vancouver business makes a pioneering line-up of natural, plant-based pest-control products for agricultural and household use. As well, its ActigateTM technology makes organic pest-control products more effective and can reduce the amount of synthetic pesticides used in agriculture.
"Plants have developed some of the most effective methods for protecting themselves from pests," says Manhas, whose diverse background includes a stint as the youngest elected member of British Columbia's legislature, a law degree and a degree in biology and biotechnology.
Better for the environment, health and farmers
Terramera's products are not just better for the environment and human health, but also more effective than their chemical counterparts, Manhas says.
That's in large part due to the company's Actigate technology, which delivers ingredients directly to target cells and improves their uptake. Applied alongside conventional products, the technology can dramatically reduce the amount of chemical pesticides needed for crops, Manhas says.
"We can not only be friendlier to the environment and health, but we can also help increase food production and farm productivity," he says.
"We're breaking old paradigms and treading new ground. These aren't just sustainable products; there's also no compromise on efficacy."
Could combat climate change
Terramera's Actigate technology is so effective, in fact, that Manhas believes widespread adoption could revolutionize agriculture and even combat climate change.
He says his technology could lead to an 80% reduction in synthetic chemical use worldwide, while boosting farm yields by 20% and turning farms into carbon sinks that suck up greenhouse gas emissions.
"If this could be scaled globally, you could halt or turn back climate change," Manhas says. "Agriculture is ground zero of climate change. We could eat our planet back to health."
Audacious, but well received
Manhas acknowledges his goals are "audacious," but they've had an enthusiastic reception. He successfully completed a series B funding round last year, raising US$48.5 million, nearly double his targeted amount. BDC had previously provided the company with C$13 million in growth capital financing as part of the bank's support for high-potential Canadian cleantech innovators.
His workforce has ballooned from a dozen employees in 2016 to 135 today. Over the coming year, he says he will be hiring to fill an additional 30 positions or more. "We're in the midst of huge growth," he says.
Terramera's many accolades include its Actigate technology being named a 2020 World-Changing Idea by Fast Company, being recognized as one of The Financial Post's Innovation 150 companies and one of the 2019 Global Cleantech Top 100 companies.
THRIVE, a leading Silicon Valley agricultural technology innovation accelerator, named Terramera to its prestigious top-50 list of scaling and visionary companies in 2020.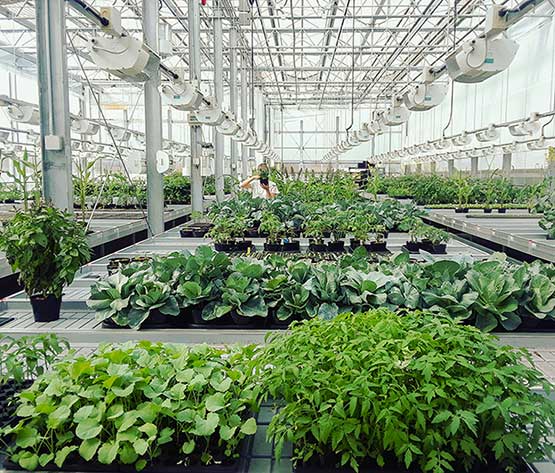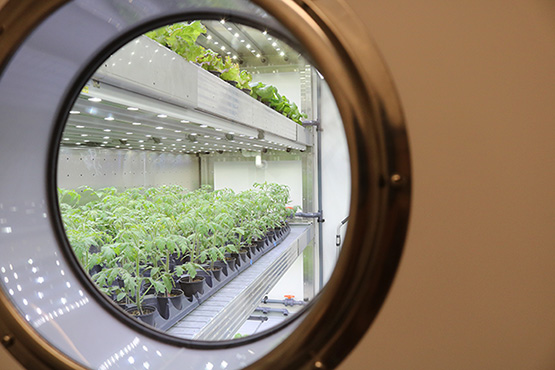 Benefits of going green
Manhas is a firm believer in the business benefits of going green. "Many people were worried we wouldn't get a good reception from investors," he says. "I think our technology speaks for itself. There's great interest in doing things differently."
Terramera does more than sell green products. The entire company is built on sustainability.
In addition to its core work, internal initiatives include reducing internal waste and paper use; promoting recycling, composting and transit use by employees; and using a green energy provider.
Business as usual not possible
"We built this company from the ground up with the principle of creating economic, social and environmental wins," Manhas says.
"We are committed to the environment and health and really strive to be in integrity with that and to leave things better than when we found them."
As climate change takes root, he says, companies that don't adapt could be left behind.
"Business as usual is not going to be possible," he says. "Businesses have to be economically, socially and environmentally sustainable. Companies that understand this early will have a better chance to survive.
"I think consumers want to see that and the world needs it."