How to find your unique selling proposition
Make your brand stand out by finding your position in the marketplace
3-minute read
How do you stand out from the competition? There's no denying that smart marketing can help make or break your product or service, no matter how great your company is. Answering this question is essential if you want a customer to choose your brand over others.
Defining your unique selling proposition (USP) will help you differentiate your products and services so you can stand out from your competitors. In short, you must explain what your company does best.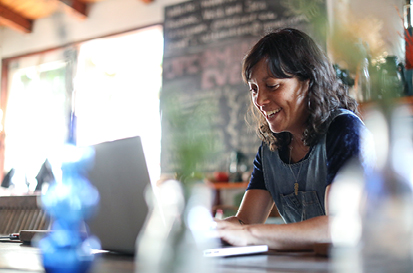 Marketing plan template
Use our marketing plan template to find and keep customers.
What is a unique selling proposition?
A unique selling point (USP) defines in a short sentence or two that makes your business better than your competitors and why customers should buy from you—what they care about the most.
A USP could be:
Lowest price
Highest quality
Fastest delivery
A unique location
The most innovative products or services
The most

long-term

aftersales services
Any other factor that influences customers' buying behaviour
Your USP will inform all your business activities, including brand creation, slogans, developing and describing new products and services, and how you interact with your customers. More than window dressing, your USP requires depth that is aligned with your business values and growth strategy.
Most importantly, your USP puts customer needs front and centre.
How to define your unique selling proposition
To create a USP, start with these four qualities that strong selling propositions should have.
1. Focus on your customers
Customer experience is at the heart of a good unique selling proposition. Today's customers face a multitude of choices and tend to make decisions very quickly. To win them over, you must understand their needs and challenges, and offer them solutions.
Ask yourself these questions:
How do your customers shop?
How do they use your product or service?
How does your brand align with your customers'

day-to-day

experiences?
What kind of interactions will they have with you in the virtual world or offline?
Now, try to write down what you offer your customers. This statement will be a summary of your overall market positioning, and it will change as you further develop your USP. It might look something like this:
2. Root it in your business values
Your company was created for a reason. What are your values and how do you stand behind them? A USP is more than just a slick slogan or catchphrase to throw out to customers. It must be grounded in something deep and meaningful.
Go back to your mission and vision statements and input your customer needs into them. How will your USP communicate that you stand for something unique that meets demand?
You and your team can go back to your USP each time you create something new or plan the next steps in your growth. Test your plan against your business values and your USP. This keeps you customer-focused and ensures consistency of messaging.
3. Highlight your strengths
Identifying your strengths requires a bit of brainstorming. You'll have to be honest about your weak points to identify your brand's strengths. Ask the question, what do we do best?
"Unique" and "high value" are blanket terms that don't speak to your customer needs. When considering the strengths of your products and services, keep your customers' needs in mind. How do your best attributes solve a unique challenge for your customers?
Use precise language that captures your brand's strengths, but not too narrow that it limits eventual product growth and business expansion. All future offerings ideally fall under a single USP umbrella.
Recall your four P's: product, place, price and promotion. Recently, some have also added a fifth P: people. Focus on your strengths to determine the distinctive characteristics of your business values, products and services.
4. Position yourself in contrast to competitors
Your USP must clearly articulate to customers how you will better meet their needs compared to your competitors.
Once you know your strengths and how they provide solutions that customers need or want, examine your competition. Identify your competitor's strengths and weaknesses, and directly contrast them to what you're selling. This will help you pinpoint how you stand out to fill a niche demand. Your differentiators may be nuanced.
Are you giving customers a better online experience than your competitors?
Are you making it easier for customers to access and pay for your products or services?
Do you have stronger values, processes or knowledge than your competitors?
Do you offer

24-hour

service or free delivery?
None of these bullet points are a USP, in themselves. In combination, however, they could help you to consider a unique customer experience that is different from your competitors. In some cases, that contrast forms the core of your USP.
Unique selling proposition example: Gongshow Gear
This Ottawa-based lifestyle brand makes clothing, sports gear and beer, which it sells in 15 countries. Lifestyle brands exist for other sports, for example Lululemon for yoga and Billabong for surfing, but Gongshow found its audience by positioning itself as a leading lifestyle brand for hockey, filling a gap in the market. Their slogan "Built in the locker room" targets hockey players and hockey fans. Their USP—we are a leading hockey lifestyle brand—is backed by products such as jeans with wide-cut legs, designed specifically for hockey player physiques, and Beauty Beer, marketed as "the world's first hockey brew."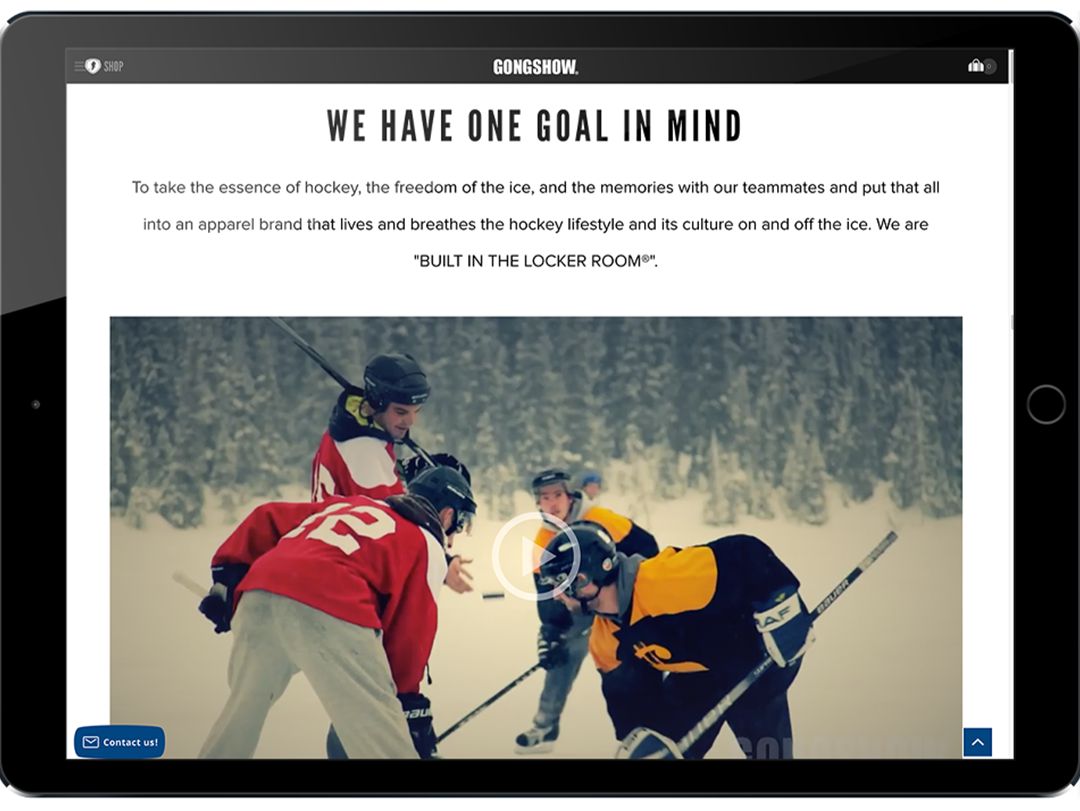 Unique selling proposition example: AdvancedAG
Based in Lethbridge, AB, this biotech firm spent more than two decades researching bacteria to grow, stabilize and blend the perfect environmentally friendly soil enhancer to promote crop growth.
One thing AdvancedAG does well is set itself apart from competitors by identifying characteristics that are different in kind rather than degree: rather than saying they have the 'best' technology, they highlight that they have proprietary technology. And in addition to explaining the technical features of their brewing technology, they also provide the value they give to their customer: creating a sustainable shift in the agriculture industry.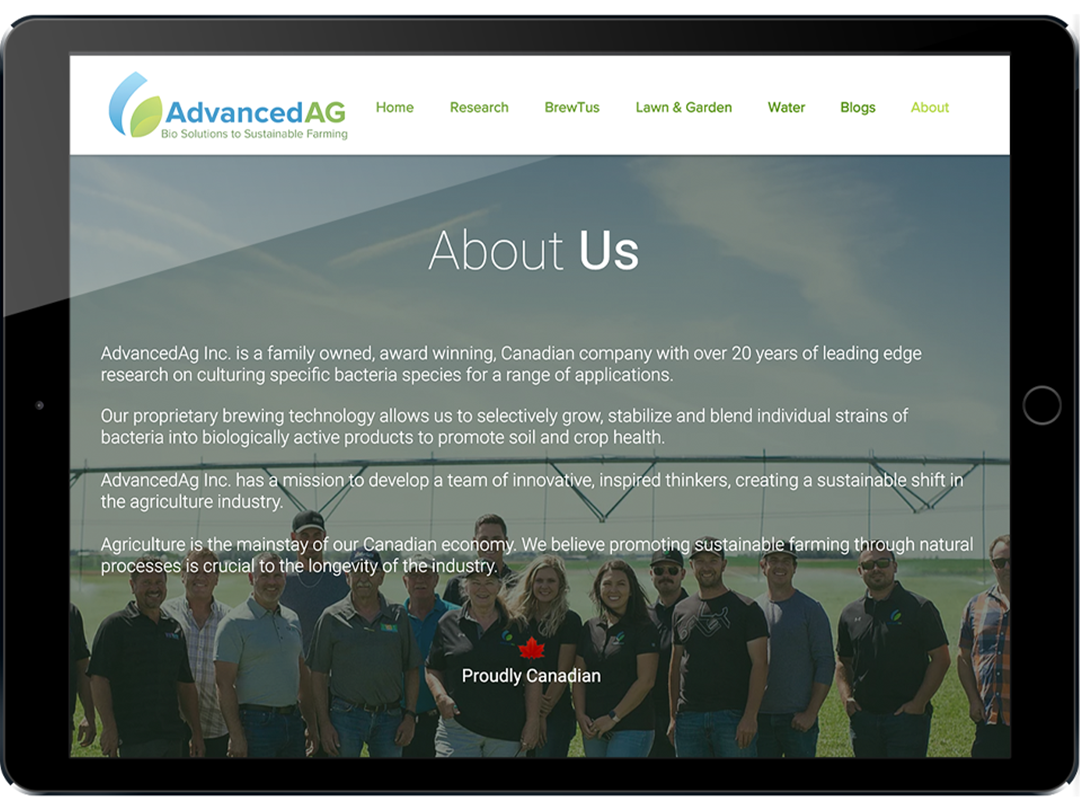 How do you find your unique selling proposition?
If you still have trouble defining your USP, try asking yourself the following questions to see if the answers will guide you.
What are the characteristics of what you're selling?
Understand the products and services you're selling and how you intend to get them to market. Identify your strengths and weaknesses and take the time to list your values as a business.
What inspires you?
Maybe you're driven to fill a gap in the market or provide a common solution in an innovative way. Perhaps you and your people are hard workers, artistic or creative. Clarifying your values may not be the most important component of your USP, but it's certainly a first step to get you thinking about it.
Can your customers be segmented?
Customer segmentation is important when determining your unique selling proposition. Part of knowing your customer is thinking about how their needs and customer journeys may vary. Customers may use your product or service in varying ways. AdvancedAG's bacteria was initially designed for lake restoration and wastewater treatment, but realizing the need in Canada's agricultural sector, owner Phylis Day Chief was able to pivot in a new direction.
Alternatively, you could have segments that use your product or service in a similar way, but how they shop or arrive at your solution is different. Tentree initially launched its product on social media platforms and garnered a huge following within months among people looking for sustainable clothing. Now, in addition to using the low environmental footprint of its clothing as a USP, Tentree also highlights its comfort. It claims its clothes are made from the most comfortable materials, which attracts loungewear customers who might not be thinking about sustainability.
How to communicate your USP
Your USP becomes the voice of your brand. Customers today are savvy, and they're often looking for more than just a transactional relationship with your brand. They're looking for a positive experience with your brand before they even consider making a purchase. Everything you communicate to customers, from in-person meetings with prospects to digital and traditional advertising, to after-sale service must be consistent.
Much of this brand consideration is happening online, but communicating your USP goes beyond your online ads, blog content and social media posts. There must be consistency across channels. If a customer meets you in-person, sees an ad in a magazine or reads an employee post on LinkedIn, the same brand values and purpose should be communicated.
Beyond that, your customer must feel that your selling proposition moves with them in their experience with your brand, as they "shop around," make a purchase, await delivery, or make a return or complaint.
Top
4 pitfalls

to avoid when defining your USP
1. Forgetting to put customer needs at the centre of your selling proposition
Your prospects and customers are your reason for being. Ensure what you promise matches customer experience. Get regular feedback from customers to ensure that your USP continues to speak to them, even as their needs change.
2. Broadcasting an inconsistent message
As more business is conducted online, harmonizing your message and customer experience across all channels is important. In today's world, digital strategy and business strategy are one. The USP ties them together.
3. Creating a USP with no depth
If your USP isn't rooted in the values of your company, it's easy to get off-track. Customers will test your selling proposition regularly. Your employees, the service you offer, and what you promise will stand up to these tests if they're deeply grounded in your business values.
4. Partnering with companies or suppliers that don't share your values
Customers can access information about you at the click of a button. If you position your business as a green company, but you partner with a firm that has a reputation as a polluter, your customer will find out. If you stand for social justice, but associate with manufacturers that use child labour, your customers will distrust your brand and look elsewhere.
Frequently asked questions (FAQ)
How can I define my USP if my product or service isn't unique?
Even if your product or service isn't one of a kind, there may be some element of what you're offering or combination of characteristics that makes your brand a unique choice. Consider how your customers shop, the guarantee you provide, the value you add, or how you deliver your products and services.
Do I need a different USP for every line, product or service my business creates?
Not necessarily. Ideally, new products and services align with your current offerings. If you remain focused on the specific solution you're providing to customers, everything you offer can fit under one well-defined USP. If your USP is "providing alternative after school solutions to busy parents," you can have a variety of programs that meet the criteria. They may be for varying age groups or offer different subject specialties, but they all fit under the umbrella.
How do I articulate my USP to my customers?
Your USP will form the basis of all your marketing messages. Your company's brand relies on images, slogans, headlines, web content and ad copy that has a consistent tone and feel. Customers must feel the experience is consistent whether they interact with you online or offline. This will create a seamless experience for your customer.