Omnichannel marketing: 5 steps to a seamless customer experience
5-minute read
A customer's path to making a purchase today involves many more touch points than it did in the past. In fact, research indicates that customers will interact with your business 10 times on average for every purchasing decision he or she makes.
And customers are increasingly dictating how and when they engage with your business. They may connect in person, on your website, by telephone, on social media or via a mobile app. And they can do so with multiple devices including smartphones, tablets and computers.
In response, businesses have embraced what's known as multichannel marketing. They're using various methods to reach and serve customers and prospects. In store? Check. Brochure? Check. Email marketing? Check. Website? Check. Customer service phone line? Check. Facebook? Check. LinkedIn? Check.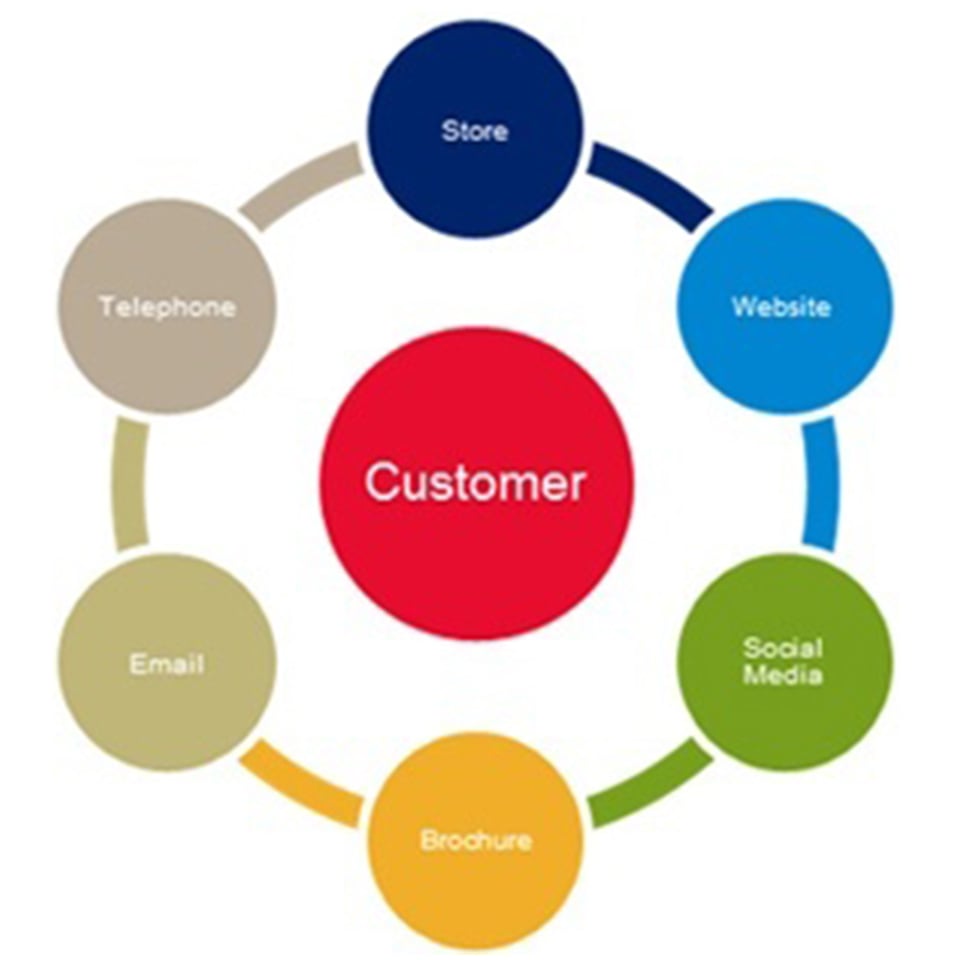 Inconsistencies in customer experience
However, it's difficult for many businesses to achieve a consistent customer experience across all these channels. For instance, a customer-service representative may provide different product information than what's on the website; or an online promotion may not be available to in-store customers.
So how can a business manage the complex "hand-offs" between channels, in a manner that is fluid and invisible to the customer?
Enter Omnichannel marketing. Omnichannel considers your business through the eyes of your customers, orchestrating the customer experience across all channels so that it's seamless, integrated and consistent.
Marketing done right
Omnichannel anticipates that customers may start in one channel and move to another as they progress along the path to purchase. Simply put, Omnichannel is multichannel done right!
Multi-Channel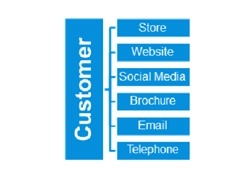 Omni-Channel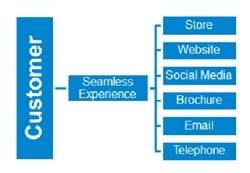 The good news? It's actually easier for small businesses to implement omnichannel marketing than big businesses.
First, small businesses aren't locked into the functional silos of a corporate environment. Big businesses often deliver various marketing efforts through different specialized units. But in a small business, one person usually does all the marketing.
Second, and more importantly, small businesses know their customers well and usually offer a level of personalized service unparalleled by big businesses.
5 steps to implementing your omnichannel strategy
So, how can your business build on these advantages to organize and implement an omnichannel marketing strategy?
1. Understand your customer
Small businesses usually have anecdotal and historical knowledge about their customers' behaviors and preferences. Tools such as online surveys, data analytics programs and social media listening software can provide more customer insights by identifying sales patterns, flagging consumer complaints or revealing consumer trends. To help you gather feedback from your existing or potential customers, we suggest using survey tools such as Google Surveys or Survey Monkey. To help you "listen" to buzz on Social Media, HootSuite and SproutSocial are effective. And finally, tools such as Google Analytics and GetClicky can provide insight into your website traffic and search engine performance.
2. Adopt a customer-centric view
Consumers are increasingly becoming active participants in marketing campaigns by choosing when, how and where they view messages. Your marketing activities must start with your customer and then work back ("outside-in") to determine which communication methods and tools will attract, serve and motivate them to buy.
3. Use appropriate communication tools
Be where your customer wants to reach you. By understanding your customer's behavior and preferences, you can select the appropriate channels and touch points to engage with them. Small businesses do not have the resources to advertise across all marketing channels or to be present on every social media platform. By organizing your communications around your customer needs, small businesses can maximize their marketing impact for their budget.
4. Speak with a single voice
Coordinating your messages across channels and media is critical to achieving a strong and unified brand image. All of your marketing materials should have the same look and feel. Your online channels should deliver the same tone and impression as your real-world channels (i.e. your store or trade show booth). Your customer service reps and sales teams should also be communicating the same messages.
5. Build relationships, not flings
A well-executed omnichannel marketing approach takes a long term view of your customers instead of focusing on short-term sales. You want to build enduring relationships between your business and your customers. Forming and encouraging relationships leads to customer loyalty and repeat purchases. One way to do this is by implementing a VIP or loyalty program for your most profitable customers. You can also offer personalized service and products based on individual customer behavior, showing them that you know and appreciate them. To help manage your loyalty and customer engagement activities, we recommend tools such as MailPoet, Mail Chimp and WooBox.
Here's an example that pulls it all together.
A local restaurant might learn through Instagram about an event that will be happening in a nearby park. From talking with customers, the business can follow the event buzz and get an idea of what type of crowd that will be there.
With this information, the owners decide to do marketing to take advantage of the event. Before the day, they advertise with geo-targeted online ads and offer coupons through their Facebook page. And then on the day, they advertise through local newspapers and display signage to capture foot traffic.
The above example illustrates that a customer's journey is no longer linear. A customer may interact with your business in several channels before purchase. So it's important to be consistent in your messaging, pricing, information, and service throughout all your touch points. If not, you risk tarnishing the customer experience and potentially losing business.
Adopting an Omnichannel strategy can help your business win new customers, increase customer satisfaction and loyalty, and gain a competitive advantage.