A flexible work environment helps this tech star find and keep staff
Fast-growing start-up strives to stand out from the crowd
Read time: 5 minutes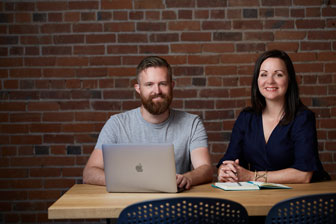 No one is punching a time clock at AvenueHQ. In fact, employees can come and go as they please at the fast-growing Vancouver real estate technology company—as long as they get their work done and keep the customers happy.
"We're flexible on vacations, personal time off, working from home and working hours," CEO Chris Troelstra says. "The message is get your work done. Make sure your team and our customers are in a position to succeed, and outside of that, it's pretty much fair game."
Offering highly flexible work arrangements is just one way Avenue is working to find and retain employees to keep up with its extraordinary pace of growth. The company creates and manages websites and other digital marketing tools for real estate professionals in a growing number of cities across North America.
Avenue provides real estate professionals with high-quality, personally branded online marketing—websites, electronic newsletters, social media and online advertising. This frees realtors from the average of nearly nine hours a week they spend on online marketing, Troelstra says.
Recruiting leaders and specialists remains a challenge
It's a formula that's been remarkably successful for Avenue. Troelstra says revenue is expected to triple in 2018 and the employee count should expand to 90 by the end of the year from 12 at the start of 2017. The target is 150 to 200 employees by the end of 2019.
While Avenue, a BDC client, has had good luck attracting entry-level workers, the challenge has been finding senior executives, middle managers and specialized talent such as software engineers in Vancouver's tight labour market, Troelstra says. Recruiting sales managers has been especially tough and is hindering the company's growth.
"We have spent a tremendous amount of energy and effort on people operations," says Troelstra, who founded Avenue in 2013 with his wife, Rebecca, the company's Chief Operating Officer.
We're looking to build a $1 billion business so we need exceptional people.
Relieving the labour shortage
Entrepreneurs in many regions of Canada are finding it increasingly difficult to find the skilled labour they need, according to a new BDC study titled Worker Scarcity in Canada and What Businesses Can Do to Respond. The study found that 39% of small and medium-sized businesses have difficulty hiring new employees. It also found that businesses suffering from labour shortage grow slower.
At Avenue, the company is hiring a director of people operations as well as a recruiting coordinator to relieve staffing bottlenecks and free other executives from HR duties that come with rapidly scaling a business.
In the past, the company has used consultants to help with such tasks as setting its culture and values, creating a compensation framework and recruiting to expand its software engineering team, a challenging effort that even saw one employee hired from Brazil.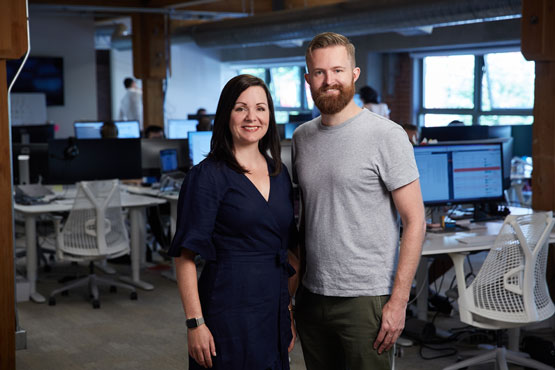 Taking the marketing burden off realtors
It was Rebecca Troelstra who first saw the opportunity that turned into Avenue when she was working for a real estate broker in B.C.'s Fraser Valley. She noticed how much of a burden online marketing had become for realtors who are essentially one-person businesses.
"Realtors are great salespeople, but in order to compete with the thousands of other realtors they need to differentiate themselves online," says Chris Troelstra, who was working as a chartered professional accountant when the couple founded Avenue. "That digital marketing aspect of their business has become more and more important and brokerages are not really providing any support in that area."
Many realtors try to do it themselves, but it's expensive, time-consuming, and the results are often hit and miss.
Avenue's proprietary technology integrates different software services, such as the website platform WordPress and marketing automation company MailChimp, to provide realtors with a full online marketing presence, backed up by support from AvenueHQ's staff.
Creating an amazing work environment for employees
Beside its flexible work environment, Avenue strives to find new employees and retain the ones it has by offering a stock-option plan and an array of benefits. These include personal spending cards for active lifestyle choices such as gym memberships, ski passes or scuba lessons.
The company also provides employees with state-of-the-art standing desks, chairs and Apple computers.
Troelstra says it's important for both recruiting and retention to have a reputation as a great place to work, notably on the Glassdoor, a job search and employer review site.
"We recognize it's a very competitive market; there are a lot of tech companies out there. We want to stand out, and not only in the recruiting process, but also to retain talent by creating an amazing environment for our employees."