From employee to owner: How this businesswoman turned around her company's finances
The company's culture of innovation has allowed it to survive the lean years
4-minute read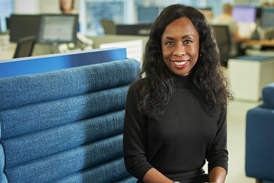 Mary-Anne Carignan did not expect to become the owner of Purkinje when she joined the company in 2007. At the time, she was taking over the general management of the company's Canadian operations with an important mission: To turn around the business' finances, which was losing several million dollars annually.
A year later, the arrival of a new CEO changed everything. Ms. Carignan made him an offer to buy the Montreal based company specializing in the computerization of patient records.
Having completed her transformation from manager to entrepreneur, Ms. Carignan quickly set about the task of cleaning up the company's balance sheet.
She began by bringing the product development activities that had been relocated to India back to Quebec. She also took the opportunity to visit the company's customers to meet them and better understand their needs.
As a result, the company returned to profitability, growing its workforce to 230. And it is preparing to maintain double digit growth for the next five years.
An old start up
Purkinje's new offices in Old Montreal look like those of a young start up: Big open rooms and collaborative workspaces that facilitate usability and the exchange of ideas, as well as standing desks, sofas and a relaxed atmosphere. However, the company was founded almost 45 years ago, which is surprising.
"We have the spirit and energy of a start up, constantly in innovation and product development mode. But we have a solid financial foundation and manage risk like a mature company," emphasizes Mary-Anne Carignan.
The company was founded in 1976 by two visionary doctors who wanted to take advantage of the advent of personal microcomputers and automatic data processing for use in the health sector.
From the initial creation of medical administration modules to the development of electronic medical records (EMRs) and invoicing software, Purkinje has never stopped investing in the research and development of solutions to improve and simplify the work of health professionals. "We must constantly innovate. It's crucial," states Carignan.
Longevity fuelled by innovation
It is this culture of innovation that allowed Purkinje to survive the difficult years before Ms. Carignan's arrival.
Today, her company even competes with American giants Allscripts, Cerner, Epic and MEDITECH, which also provide medical record management software. "We have already competed with these companies on projects and won," she proudly points out.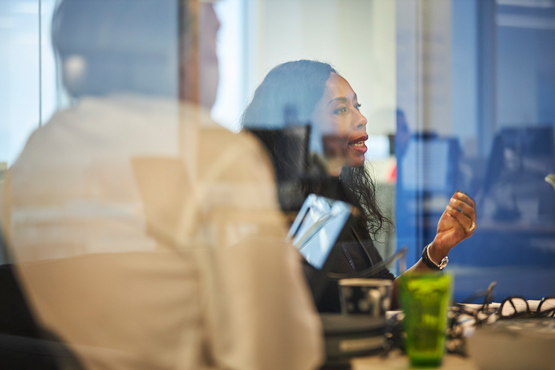 The Montreal company is at the heart of the processes for implementing the hospital information system (HIS) in the Quebec health network. The company works with the Centre hospitalier de l'Université de Montréal (CHUM) on the exchange of health data between the systems of the province's health institutions.
"We have experienced significant growth in recent years, and we intend to continue to grow," says Ms. Carignan happily.
However, Purkinje does not limit its growth to Quebec, where it serves five hospitals and 600 clinics. Its software and other IT solutions are also used in 110 health care facilities in the rest of the country. Its technology has also been integrated into Canadian Armed Forces military hospitals and clinics.
An eye on the United States
The company plans to further expand its territory and implement its electronic medical records system in the United States. Mary-Anne Carignan had already considered expanding there in 2014, before abandoning the project.
"We quickly realized that it was not the right time. There were too many competitors and products on the market," explains Ms. Carignan.
But this decision was merely a postponement. This time, Purkinje intends to establish itself there through acquisitions by targeting companies that are complementary to its expertise. "There are many companies whose products do not have our characteristics and our expertise in clinical data management," she says.
New York, Lausanne and . . . Montreal
Another asset: Mary-Anne Carignan has affinities with the American market. She was born in New York City, did premedical studies there and then worked as the vice president of an American health services company.
"I am very familiar with the culture and business mentality, which are very different from those in Canada," notes Ms. Carignan.
In the mid 1980s, she travelled to Europe, where she worked for an American multinational in Lausanne for nearly ten years.
Her employment with this American giant led her to work, among other places, in Croatia and Belgium. It was in Antwerp that she met her husband, a Quebecker, before following him there in 1998. She would work as general manager at Fusion MD and Catalyst Group, two organizations focused on health care and technology in the North American market, before joining Purkinje.