How CM Labs Simulations successfully accelerated its growth
Solid strategic planning was the key to 30% annual growth for six years for this technology business
Read time: 5 minutes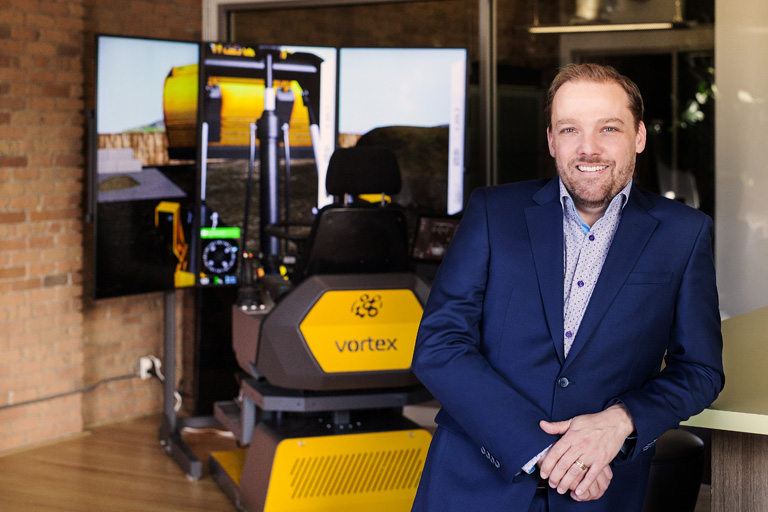 Sylvain Lagacé, Vice President, Finance and Operations, CM Labs Simulations
CM Labs Simulations was at a turning point. In its tenth year in business, this Montreal-based heavy machinery simulator manufacturer was profitable and used advanced technology, yet it was not growing.
Its workforce hovered between six and 30 employees, depending on sales. Its marketing strategy was limited to efficiently meeting client demands.
Then, in 2011, CM Labs recruited an operational manager who had already driven strong growth in other technology firms. Sylvain Lagacé—the firm's new Vice President, Finance and Operations—complemented the company's team of visionaries and scientists. Together, they began a strategic planning exercise, the first in the company's history..
In the wake of this exercise, CM Labs took off. It grew from 30 employees in 2011 to 115 today. On average, its sales have increased by 30% a year over the last six years.
"There are a lot of technology firms that will grow up to 30 or 40 employees, but after that, they don't find the resources to advance to the next level," explains Lagacé. "They end up being bought by major foreign companies. We didn't what that to happen to us."
The right people in the right place
At CM Labs, the strategic planning exercise led to an overhaul of the operational structure.
"Previously, the seller's role involved selling the solution, monitoring the project and invoicing," says Lagacé. "But while sellers were managing a project, they weren't selling. That resulted in a sales cycle that was too long, leading to cyclical performance."
Our objective is to grow, and we are continuously investing to accelerate the pace.
A similar error occurred in product development. The product development team had to implement specific solutions for clients, so products did not advance as they should have.
So the first steps in the strategic planning exercise were to hire a project manager to free up sellers' time and to create two development teams. One team specializes in continuous product improvement and has a clear development plan aligned with the company's objectives. The other manages clients' projects in progress.
CM Labs sells software that reproduces the dynamics of heavy equipment (such as power shovels and bulldozers) for training purposes. Businesses can use these simulators, rather than actual equipment, to train operators. Doing so allows companies to maintain their operational efficiency during training, reduce equipment and maintenance costs, and eliminate the risk of training accidents.
Lagacé says that, a few years ago, CM Labs helped a client in the oil explora-tion industry save millions of dollars, because using simulators helped the client detect an equipment design error.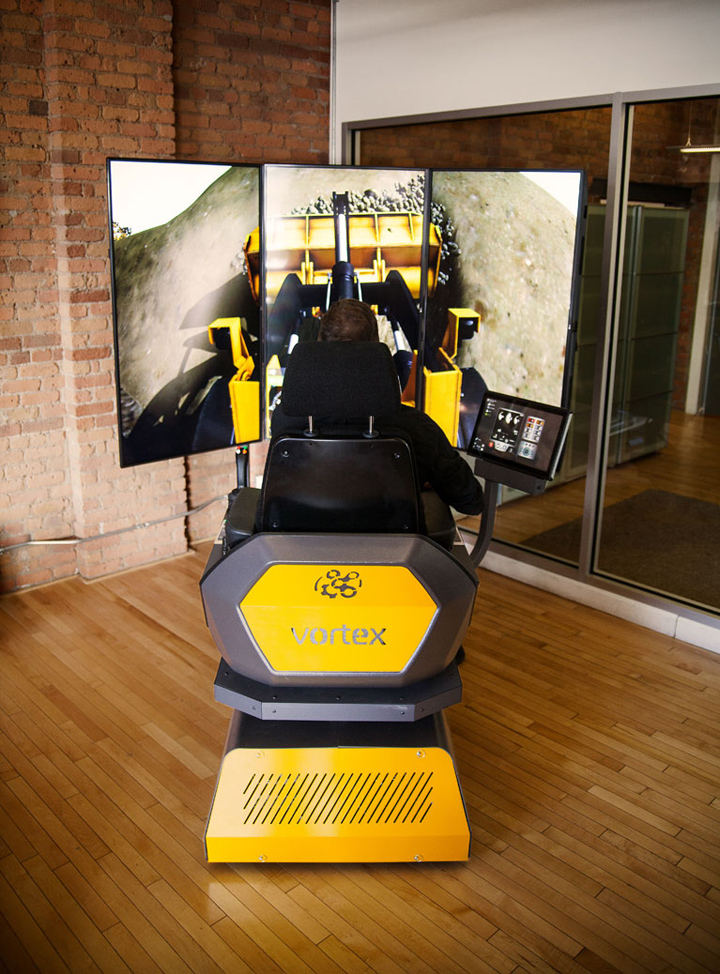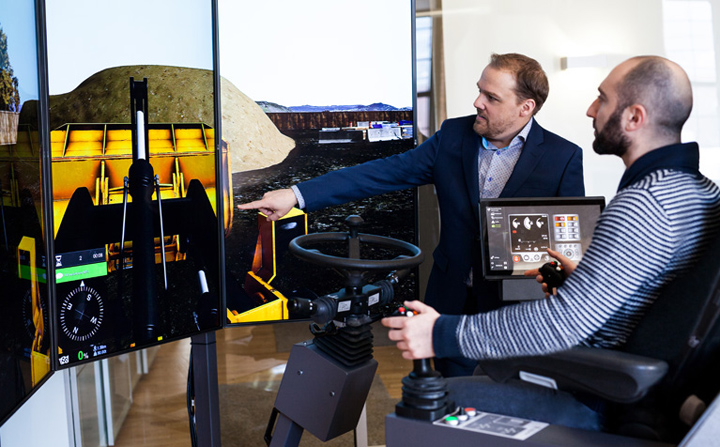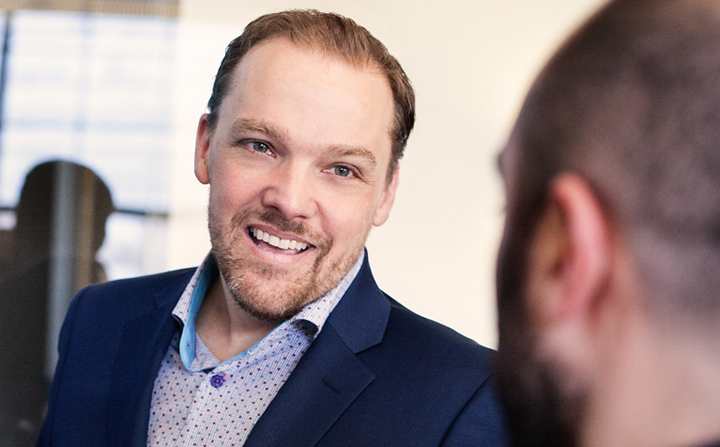 Businesses use the CM Labs' simulators to train their employees.
Focusing its sales and marketing efforts
As the second step in the strategic planning exercise, CM Labs Simulations reduced the number of niches it was targeting in order to focus its sales efforts on the three most promising ones: construction, defence and the port sector.
"Targeting fewer niches allows us to develop reusable technologies with other clients in the same field and to achieve greater profit margins, which we reinvest in growth," Lagacé says.
The company has also developed a solid export strategy that includes carefully targeting selected geographic markets and hiring local vendors in certain remote markets, such as Asia. Today, more than 90% of its sales come from abroad.
The right financing at the right time
Lagacé believes that proper strategic planning has given CM Labs access to the right financial partners at the right time.
"As long as we can clearly explain the direction in which the company is headed, how it will get there, how much it will need and where it will invest, we will find the right financial partners," he explains.
You need to understand your products and focus on fewer markets that you can fully exploit.
Businesses often turn toward venture capital too early, even though they can increase their value using other types of financial leverage. By delaying the round of equity, CM Labs was able to reduce its dilution.
Before embarking on a round of equity financing, CM Labs knocked on several doors to get a mix of loans and subsidies. Only when its value increased, through those loans and subsidies, did the company turn to venture capital.
A seasoned board of directors that accompanied the company's managers throughout the exercise also helped CM Labs develop its strategy.
Lagacé's best advice for technology entrepreneurs? "Put as much effort into strategy and market knowledge as you do into the evolution of your technology. It is essential to understand one's products and focus on fewer markets that you can fully exploit."
The company is now preparing for a second round of exponential growth thanks to well-targeted products and markets. What's more, it reinvests close to 30% of its profits each year into sales and marketing.
"We could reduce these sales and marketing expenses by half and maintain the size of our business while increasing profitability," explains Lagacé. "But our objective is to grow, and we are continuously investing to accelerate the pace."