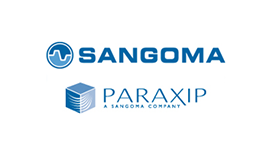 Exited company
Paraxip Technologies Inc.
Details
Region
Quebec
Industry sector
Communication and media
About the company
Paraxip Technologies marketed industry-leading, proprietary software products that enabled the seamless connectivity of VoIP applications across enterprise network borders. Paraxip's NetBorder product line served as a central element unifying heterogeneous networks, allowing IP Telephony solution vendors to simplify implementation and to reduce the cost of their deployments in the Contact Center and Unified Communication markets without adding any more hardware appliances.
Sangoma Technologies Corporation acquired Paraxip.