Coveo Solutions Inc.
Coveo is a leader in enterprise search-powered solutions. The Coveo Enterprise Search Platform and Customer Information Access solutions help organizations generate value from information and knowledge stored across the enterprise, in virtually any system, whether they reside in the cloud or on enterprise servers—all without moving data.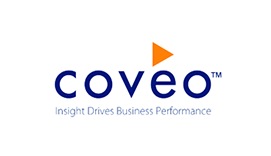 Investment year: 2010
Industry sector: Information technology
Region: Quebec
Website
Follow Coveo Solutions Inc.
BDC Venture Capital Partner